Signage in the Smart Office era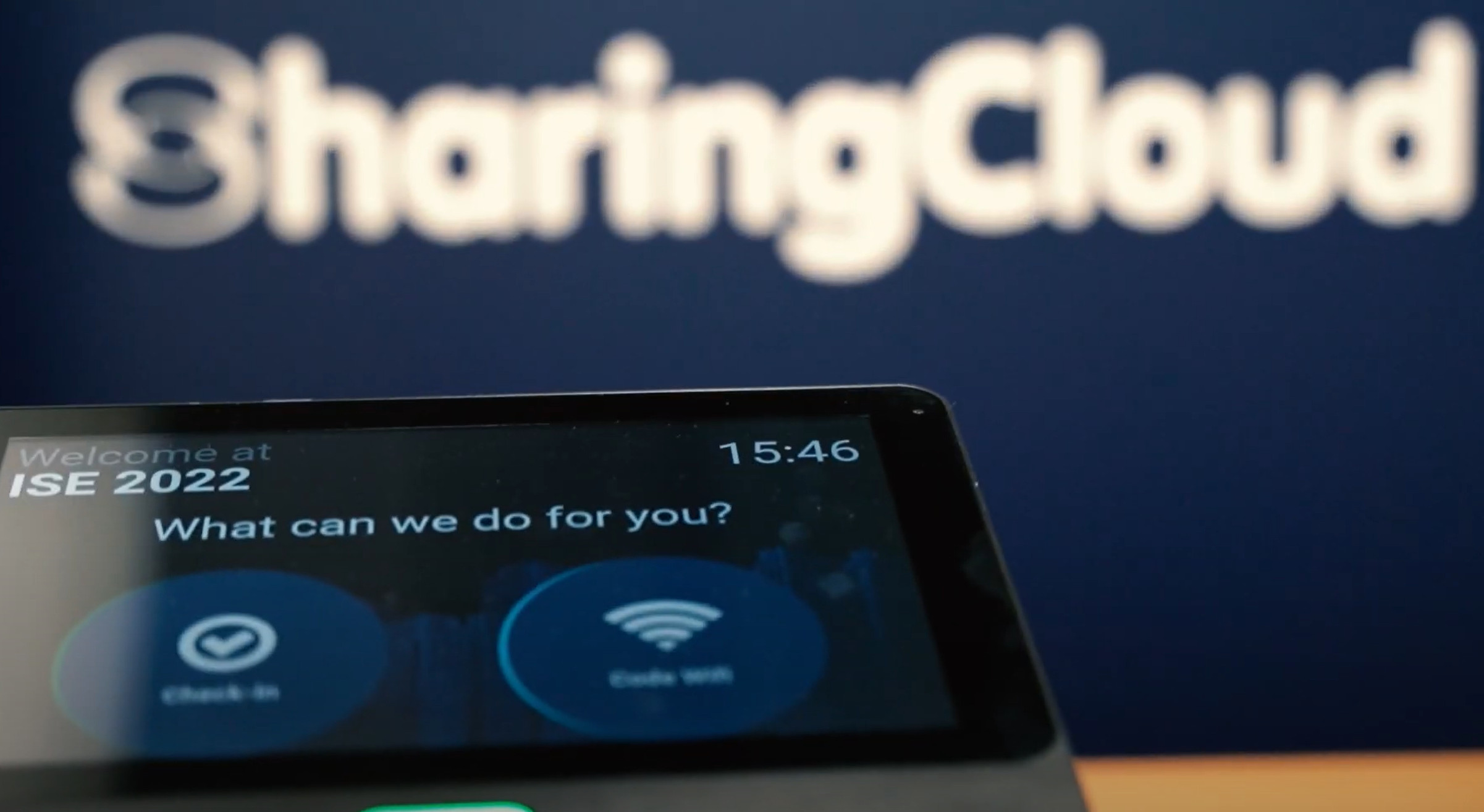 As a key component of companies' guest management and corporate communication strategy, signage provides information, guidance, localization and wayfinding for your employees and guests.
Depending on the company, signage has so far been implemented using different formats and media such as floor markings, posters, static signs, screens, or adhesive graphics.
To help implement a hybrid working model in your company, going further with new visual communication tools is a must.
Modern signage makes information more fluid and accessible

Isolating yourself in an office to concentrate, booking a room on the fly for an impromptu brainstorming session, going to the cafeteria for an informal exchange that later turns into a meeting… These are actions that you perform every day.

To be a real catalyst for meetings and collaboration, Smart Office must encourage maximum nomadism within your buildings. To this end, information about the occupation of a space must be immediately visible and easily shared among your teams.
For example, to avoid no-shows or to find a room quickly, installing touch screens to display real-time occupancy and booking schedules is advisable. With this type of modern signage, it is possible to provide your employees with a friendly, pleasant, and efficient environment in which everyone can work freely according to their needs and desires.
In addition to making your life easier, these solutions enhance your employee experience because your teams feel concretely involved in the management of their Flex Office.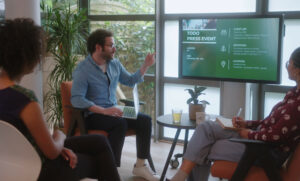 Modern signage makes it easier to welcome your guests

In a Flex Office context, signage is a communication tool that must be legible and relevant in order to ensure that your guests are well greeted on site. Although this work organisation encourages nomadism, having fixed information points is essential. Placed in strategic locations, these media must be able to provide all the essential information to assist your guests upon arrival, finding their way around and also departing from your site.
To be truly effective, signage must first and foremost be coherent. To avoid confusion, it should not be scattered across too many formats. For example, by placing interactive screens in your lobby, you can improve the work of your receptionists while avoiding queues at certain times of the day. Guests will be able to register their arrival on their own, to print a badge or quickly access the Wi-Fi Guest.
By placing these same tools next to your lifts, you will avoid your guests wandering through the corridors looking for their meeting place. They will find information on their own using a tool immediately available for them and capable of providing them with an interactive 3D map.
Modern signage strengthens your brand image
Flex Office changes your approach to space. Your offices are no longer fixed places, they become tools that serve your corporate life. With appropriate signage, you give your employees the opportunity to act and shape their working environment. This is a powerful sign of consideration for them.
Likewise, you offer a smooth reception experience to your guests, which will also improve your company's image. And that's not all… An interactive screen is not used in the same way all day. Do you believe that once your employees or guests have had access to all the information they need, your signage tools are useless? Not at all! By installing digital signage screens, you can take advantage of these "idle times" to broadcast your internal content.
 Images, videos, animated PowerPoint presentations, important web content, feeds, tweets, live events, IPTV channels… Modern signage must be able to be tailor-made and initiate interaction at the right time with the right person.
As you can imagine, whether it's a question of work organisation or receiving guests, signage is one of the major challenges of your Smart Office policy. Especially as this concept is vast. Indeed, it can also be linked to other tools, such as presence sensors. We will come back to this subject in more details in a future article.
For more information on our digital signage solutions for your corporate communication, feel free to inquire about the GuestPad, DeskTag, Instant Signage, SignPad or 4Kast Player.