Jobs
SharingCloud is constantly on the lookout for new talent. Our people are our most valuable asset. This is why we make every effort to offer them an environment that promotes collaboration, fulfilment, innovation and agile working methods. A new way of working, just like our products and our solutions.
Together, let's mobilise our vision and your expertise in an inspiring adventure to help small and large companies adopt hybrid working.
See open positions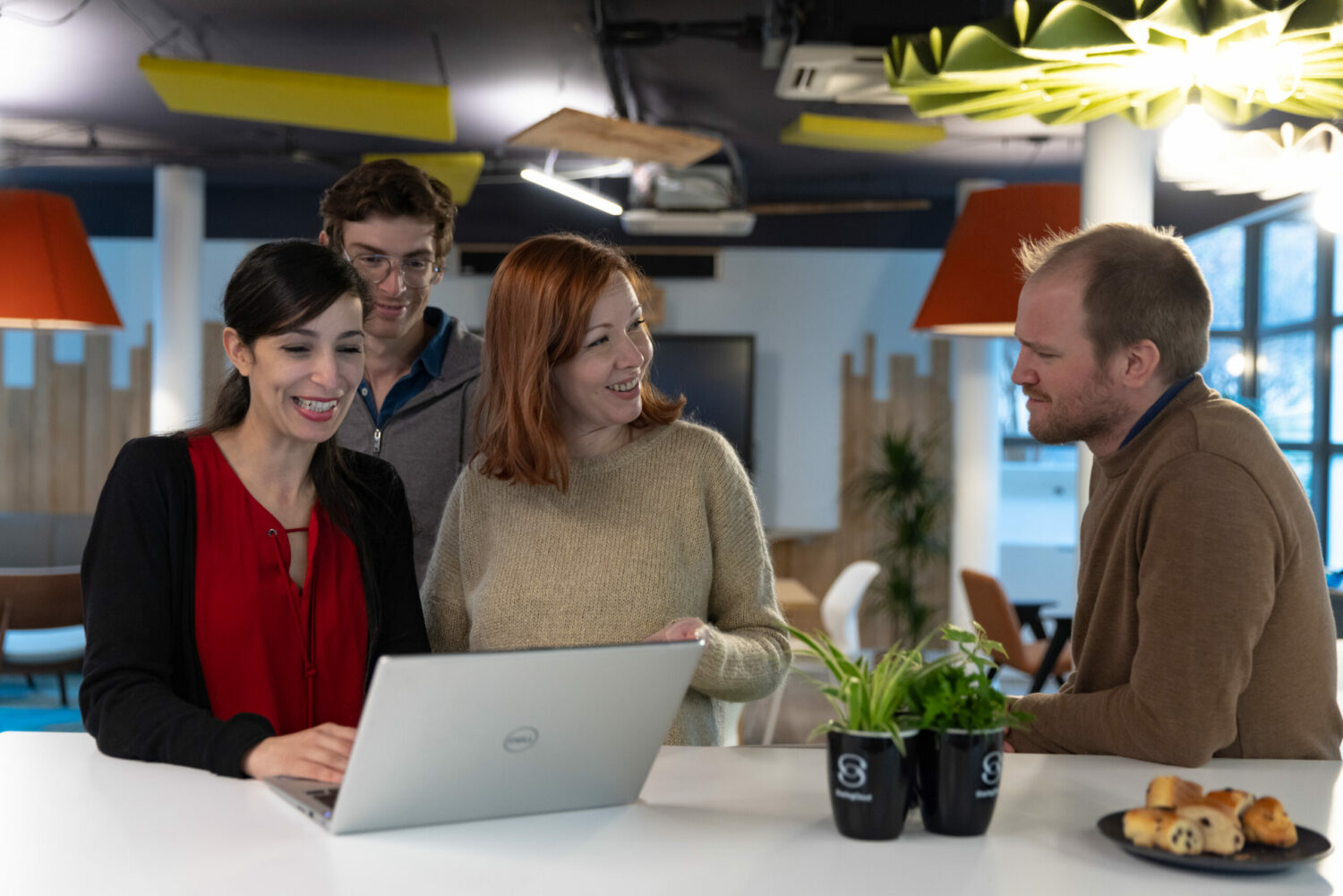 Life at SharingCloud
Constantly increase your skills within our group
Evolve in a collaborative and agile workspace
Become part of the revolution in the world of work
It's good to work at SharingCloud
SharingCloud has been awarded the ChooseMyCompany 2022 accreditation in the categories:
HappyIndex®AtWork,
for companies where employees are the most involved and motivated,
TechAtWork®,
for companies where "Tech" employees are the happiest,
ImpactESGIndex®,
for companies whose employees most appreciate the reality of social and environmental practices (ESG). With the silver medal of our Ecovadis rating this label proves the relevance of our CSR commitments!