DeskTag
Customised signage to optimise Flex Office management.
SharingCloud, in partnership with SES Imagotag, presents a range of products based on the use of digital ink labels, allowing dynamic signage in all your spaces.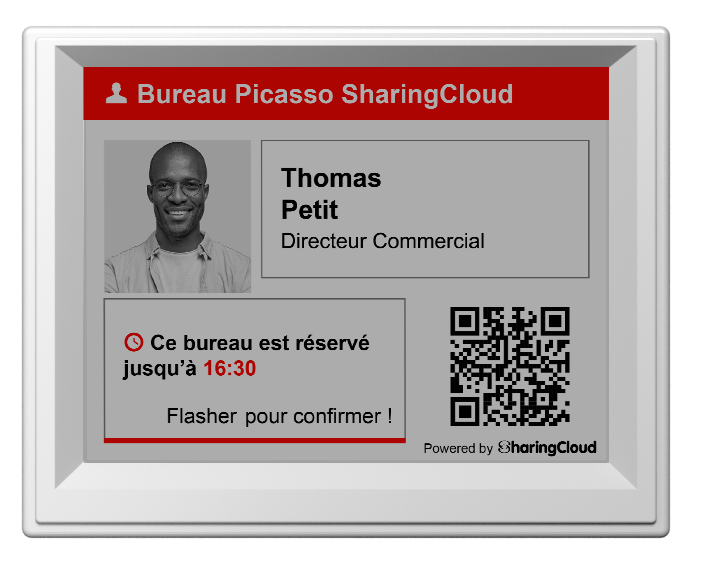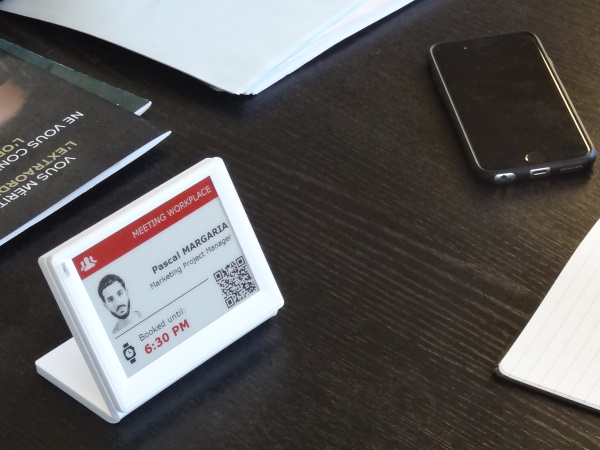 The labels show the occupancy status of bookable spaces with all necessary information, such as:
availability,
name of the resource,
user's name,
booking duration,
the QR Code to interact directly via the Instant Mobile application or the Instant Booking portal.
Several hundred labels can be updated in a matter of minutes, ensuring that the labels are always up-to-date.
They allow companies to identify each desk, workstation (assigned or Flex Office) and meeting room with personalised signage and to manage employee movements in real time.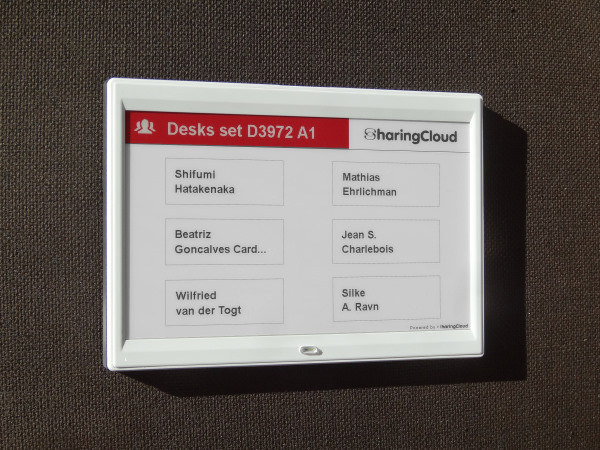 Innovative technology
The solution is based on a double innovation:
the digital labels incorporate a very low power digital screen (e-Paper) and are battery-operated (5-year autonomy) without any wiring.
The integrated QR Code is proving to be a convenient way to provide "remote" access to data for:
Booking a resource
Checking in
Extending a booking
Checking out
Simple & innovative
Provides up-to-date signage
Identifies each bookable space
Personalise the reception of mobile employees
Reports resource bookings (desks, meeting rooms, lockers, etc.)

Come and discover Desktag in our showroom
Find out how Desktag works in our Showroom now: contact us to arrange your visit.
Request a demo
Discover our other solutions