Instant Metrics
A complete reporting tool to analyse and manage all the spaces in your smart buildings.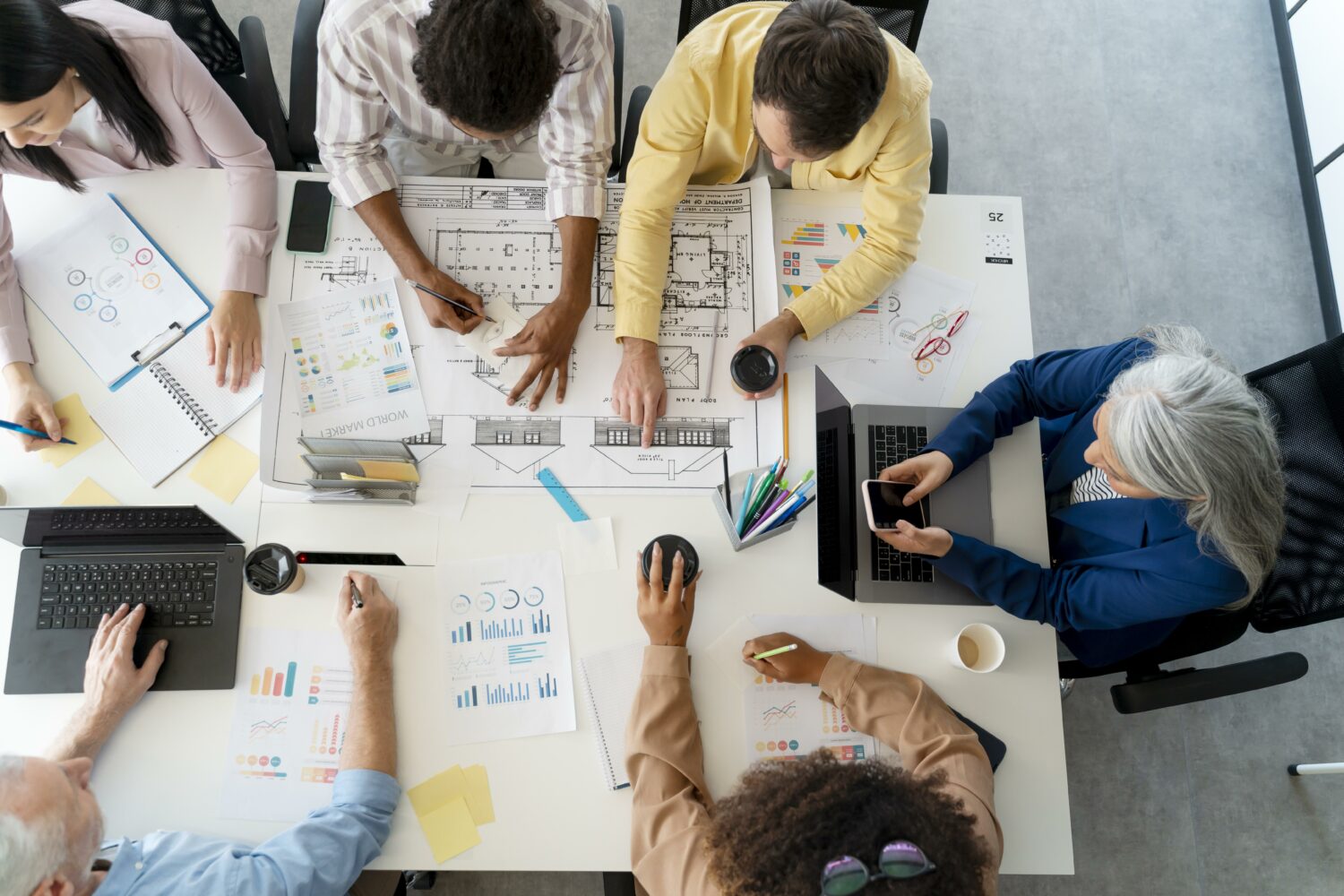 Instant Metrics
Smart Building dashboards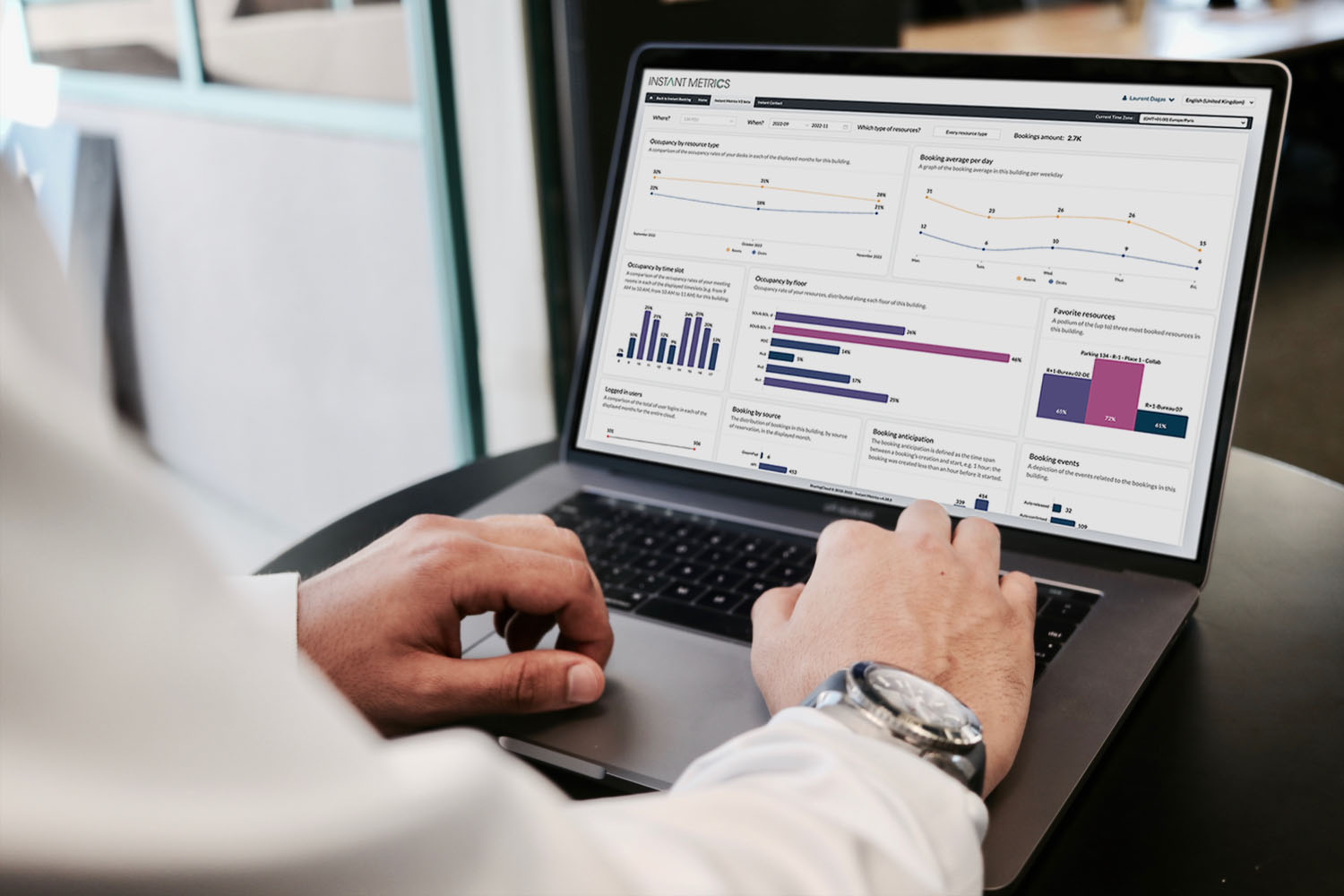 Enhanced operational management efficiency of your workspaces, better travel management in compliance with health rules, increased productivity of your employees, reduction of your environmental impact… Thanks to data collection and its detailed analysis, Instant Metrics makes it possible to optimise space management for different uses and different teams.
Instant Metrics is the statistics module of the Instant Suite® solution. This tool will help you monitor the use of resources in your smart buildings via dashboards. Thanks to Instant Metrics, you will be able to better understand how workstations, meeting rooms, hot desking, car parks and collaboration areas are used… In short, all the spaces in your buildings.
Assign a role to users in a few clicks so that they can manage the accounts
Access oriented dashboards with the distribution of bookings by resource, by duration and by creation horizon.
Accurately follow the evolution of confirmation rates, no show or ghost meetings, release and extension of bookings month by month.
Easily export metrics in Excel format to create your own tables from the daily usage data of your various resources.

Curious to find out what we can do for you?
Discover what SharingCloud can do for your organisation. Put SharingCloud to the test!
REQUEST A DEMO
Benefits of Instant Metrics
Accurate statistics
Refined search statistics based on location, capacity or resource type
Refined analyses
The option to compare occupancy between the floors of a building and between your different sites.
Optimal visualisation
Precise visualisation of occupation by time slots over a week
Attendance tracking
Intelligent, detailed analysis of peaks and troughs in attendance
Seamless integration with your
everyday tools
Thanks to its open API, Instant Suite® features securely connect and integrate into your own applications, including mobile apps.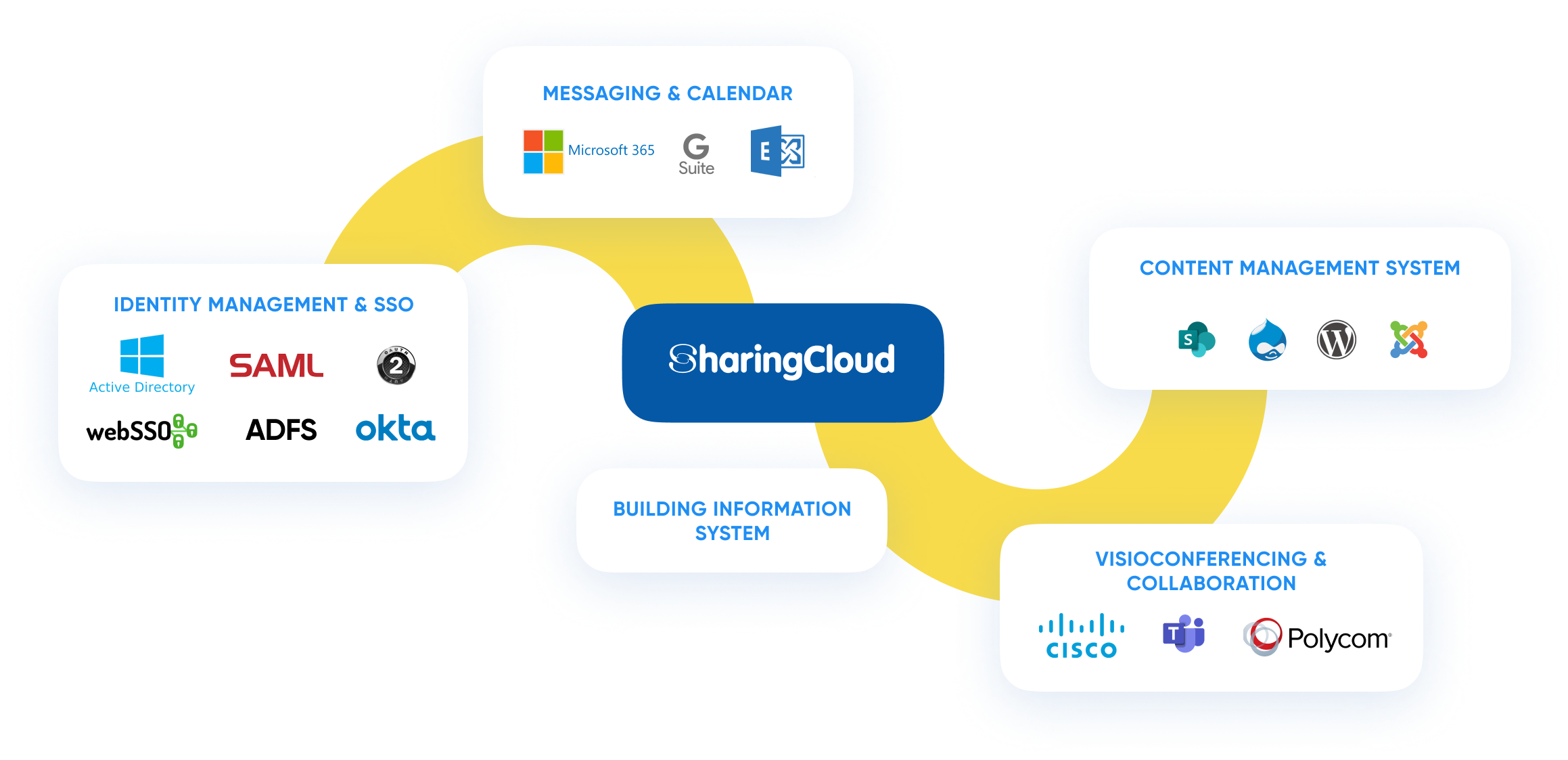 Discover the other solutions