GroomPad
A versatile tool for finding your way around, reserving spaces, informing and communicating with employees and visitors.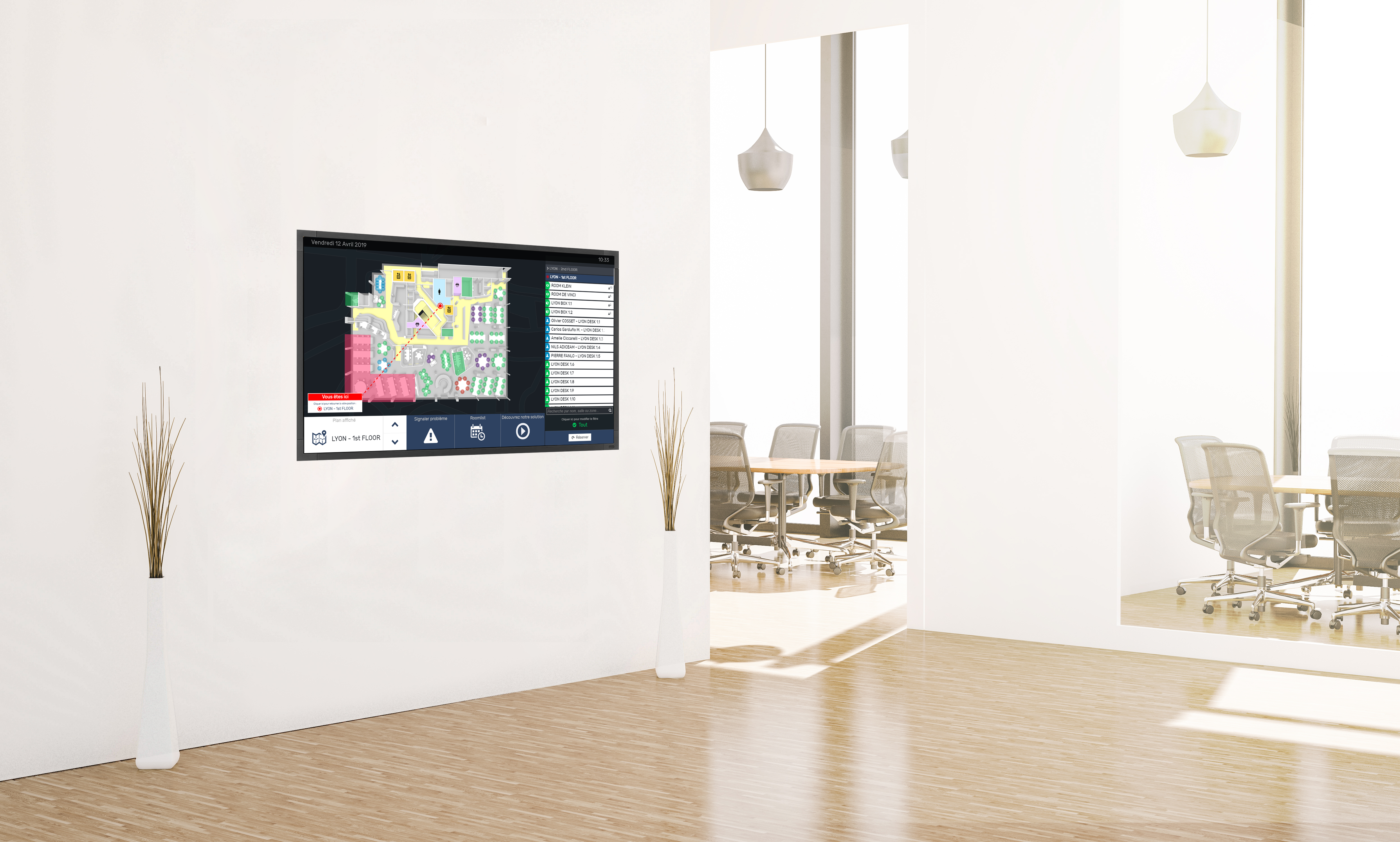 GroomPad
A digital concierge that supports your business.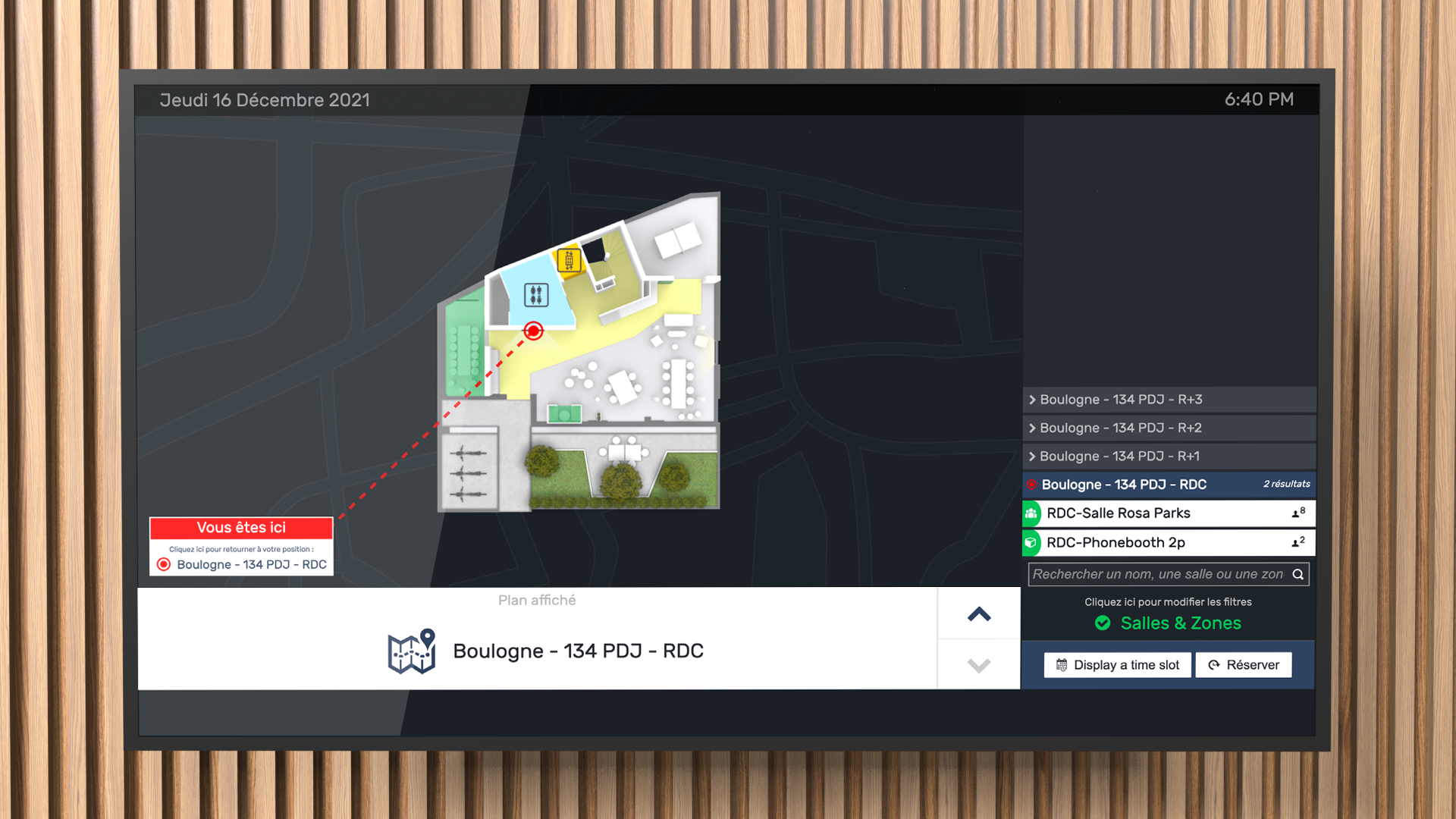 Ideally placed in a reception hall, on a landing or next to an elevator, this screen offers a unique visitor management software solution for finding your way around, resource or office meeting room booking, getting information or reporting a problem.
Available in 43 and 55 inches, GroomPad makes life easier for your employees and visitors while managing life on your premises in a user-friendly way thanks to enhanced hospitality management. Linked to Instant Signage, this tool also becomes a support for all your corporate multimedia content once in standby mode.
Facilitate the visualisation of online room bookings made on Instant Booking.
Simply sort a meeting room booking on the go, an unoccupied privacy box or even a hot office for a few hours or a day.
Streamline circulation within your buildings thanks to interactive 3D plans.
Keep your collaborators and guests informed via your dynamic display playlists (Twitter, Instant TV channel, blog or corporate sites, etc.).
Benefits of GroomPad
Room management
Room directions or bookings have never been easier
Optimised communication
Continuous distribution of your corporate communication
Concierge services
Easy access to concierge services (taxi reservations, access to visitor WiFi, etc.)
Alert system
Rapid reporting for all types of problems or malfunctions

Curious to find out what we can do for you?
Discover what SharingCloud can do for your organisation. Put SharingCloud to the test!
REQUEST A DEMO
Seamless integration with your
everyday tools
Thanks to its open API, Instant Suite® features securely connect and integrate into your own applications, including mobile apps.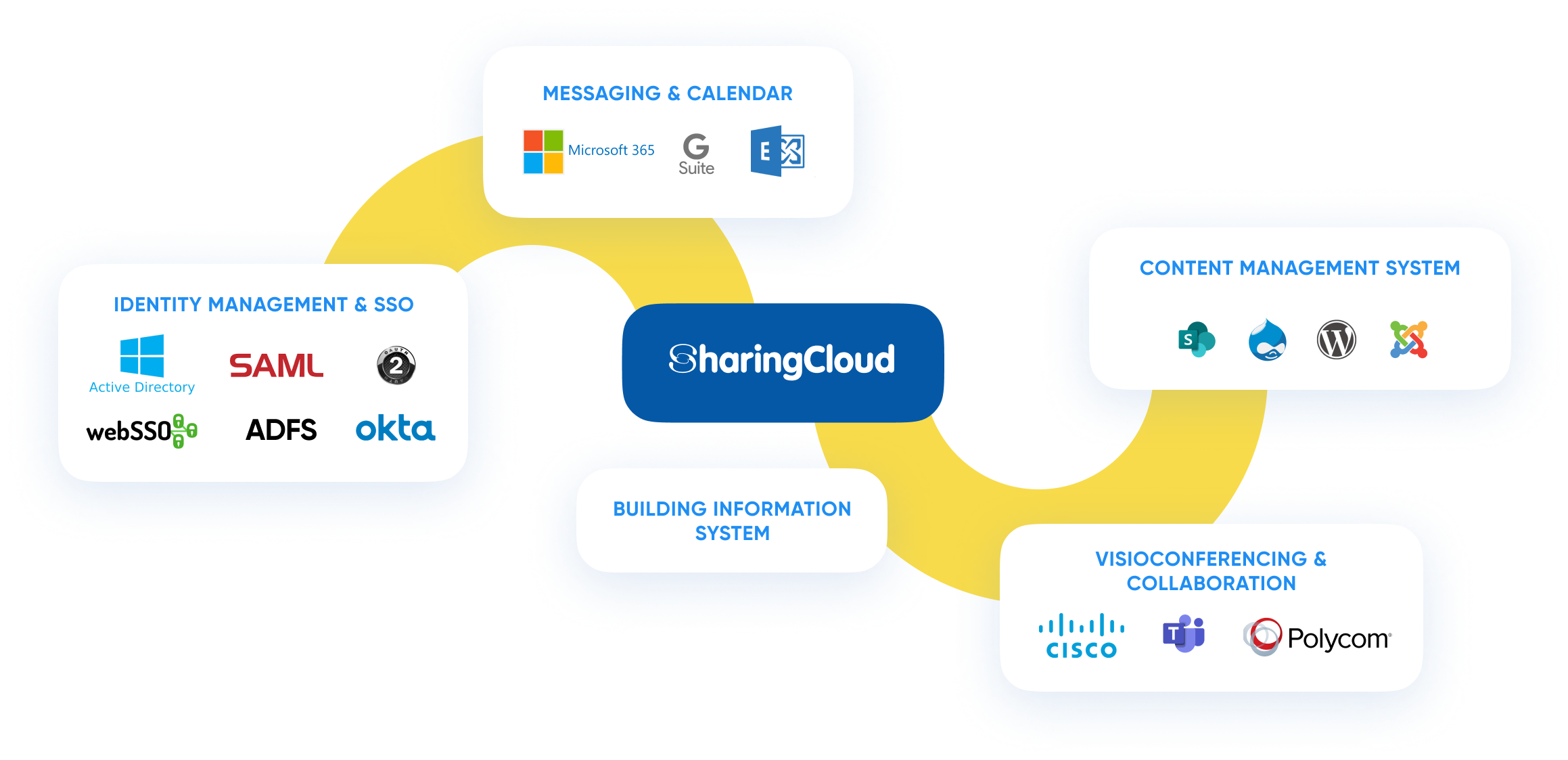 Discover the other solutions