Welcoming and managing visitors
Improve and simplify the reception experience for your employees and visitors thanks to sign in app visitor management.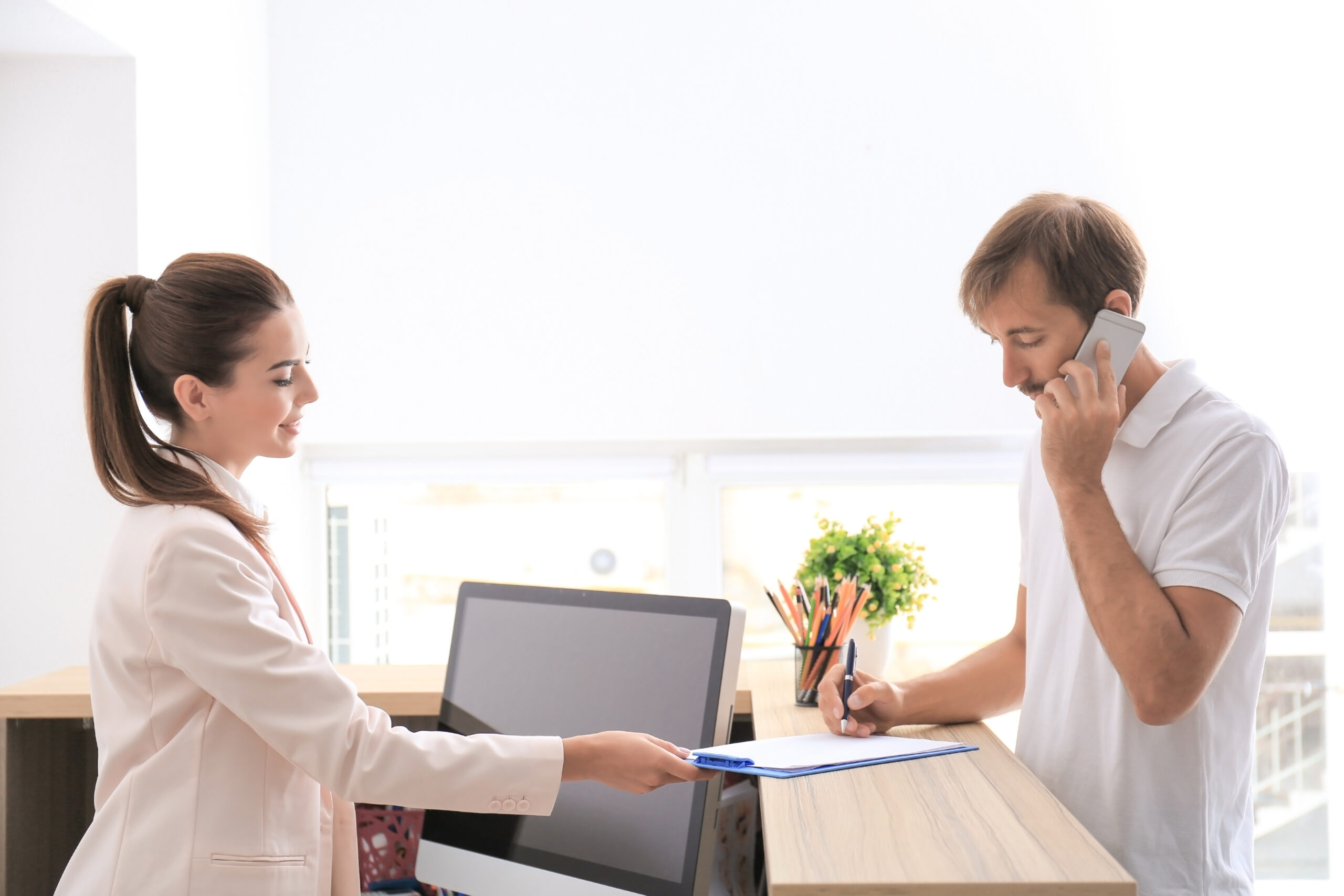 A new way to welcome visitors to your sites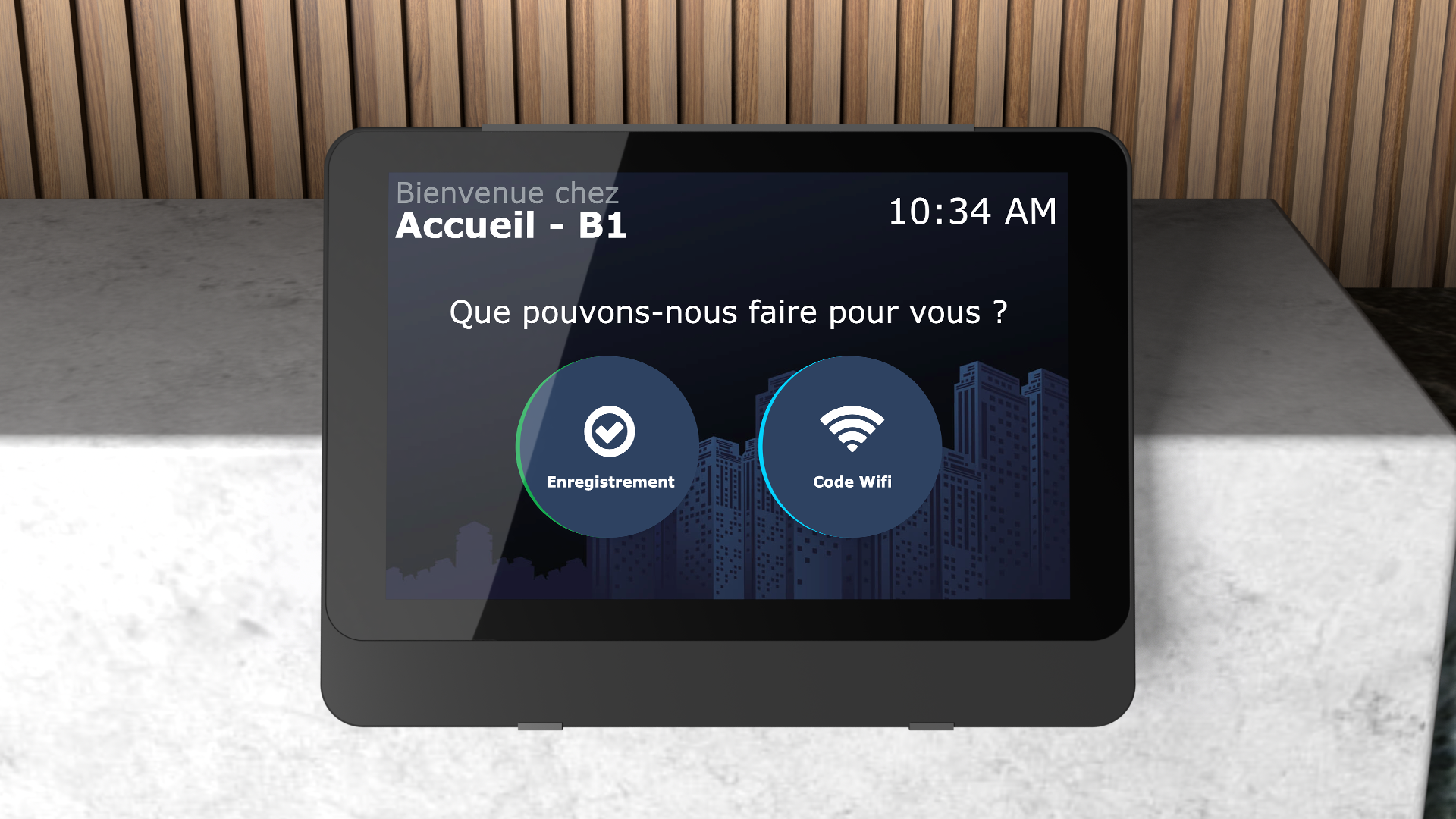 Streamline your reception points
Hospitality management and welcoming visitors, whether regular or occasional, is an activity that can quickly become complex and tedious. To avoid wasting time, optimise these tasks by offering your employees a web based visitor management system to streamline arrivals, check-ins and the provision of essential information in the form of visitor management software and the smart office.
This will lighten the work of the reception staff and enhance your visitors' experience. A new, doubly beneficial visitor management experience that connects with the smart city.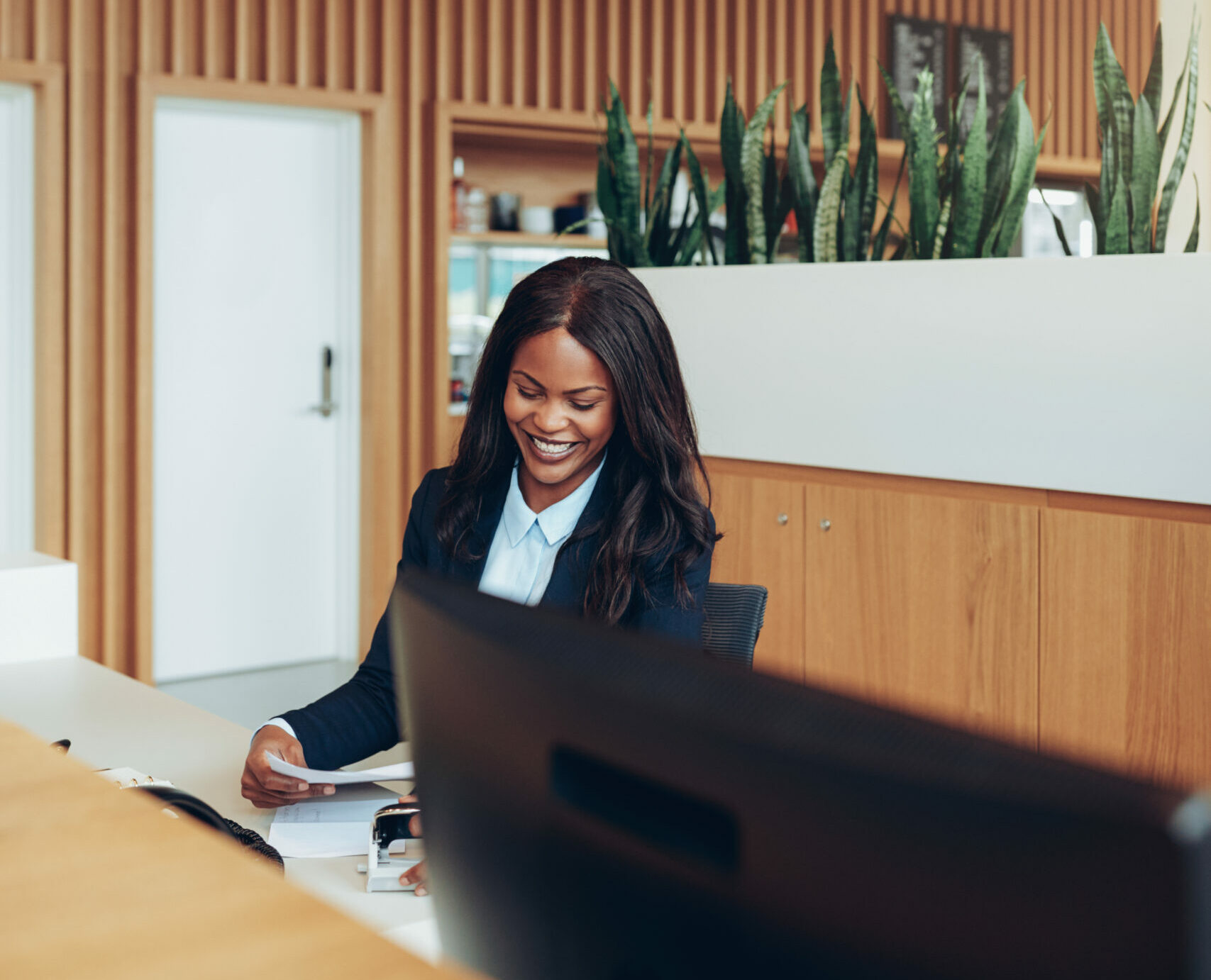 Give your visitors a successful experience
Set up a complete reception system for your visitors with our solutions. Management of access to Guest WiFi, self check-in terminal, the option to create and print their badge, screen with interactive 3D map… In addition to facilitating their arrival and movements, you will give your visitors a modern and positive image of your company thanks to enhanced hospitality management.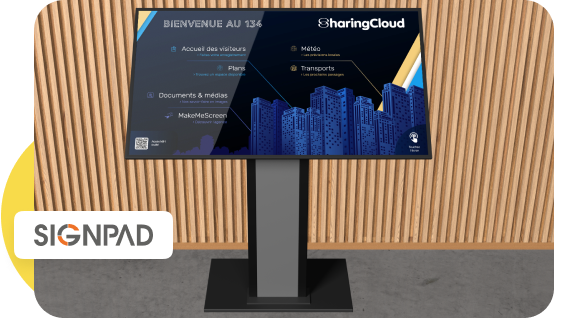 SignPad
A digital interaction solution to transform your touch screens into interactive terminals.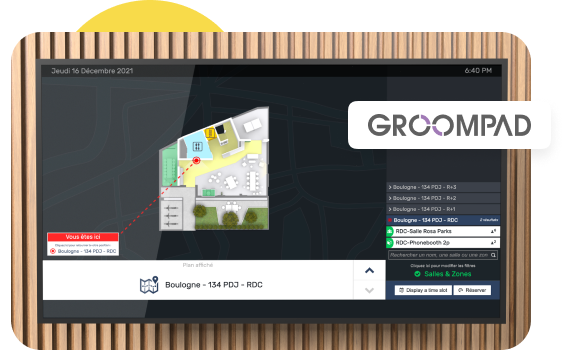 GroomPad
A versatile tool for finding your way around, reserving spaces, informing and communicating with employees and visitors.

Curious to find out what we can do for you?
Discover what SharingCloud can do for your organisation. Put SharingCloud to the test!
REQUEST A DEMO