Instant Signage
A complete digital signage solution that allows you to import, programme and monitor all your multimedia content.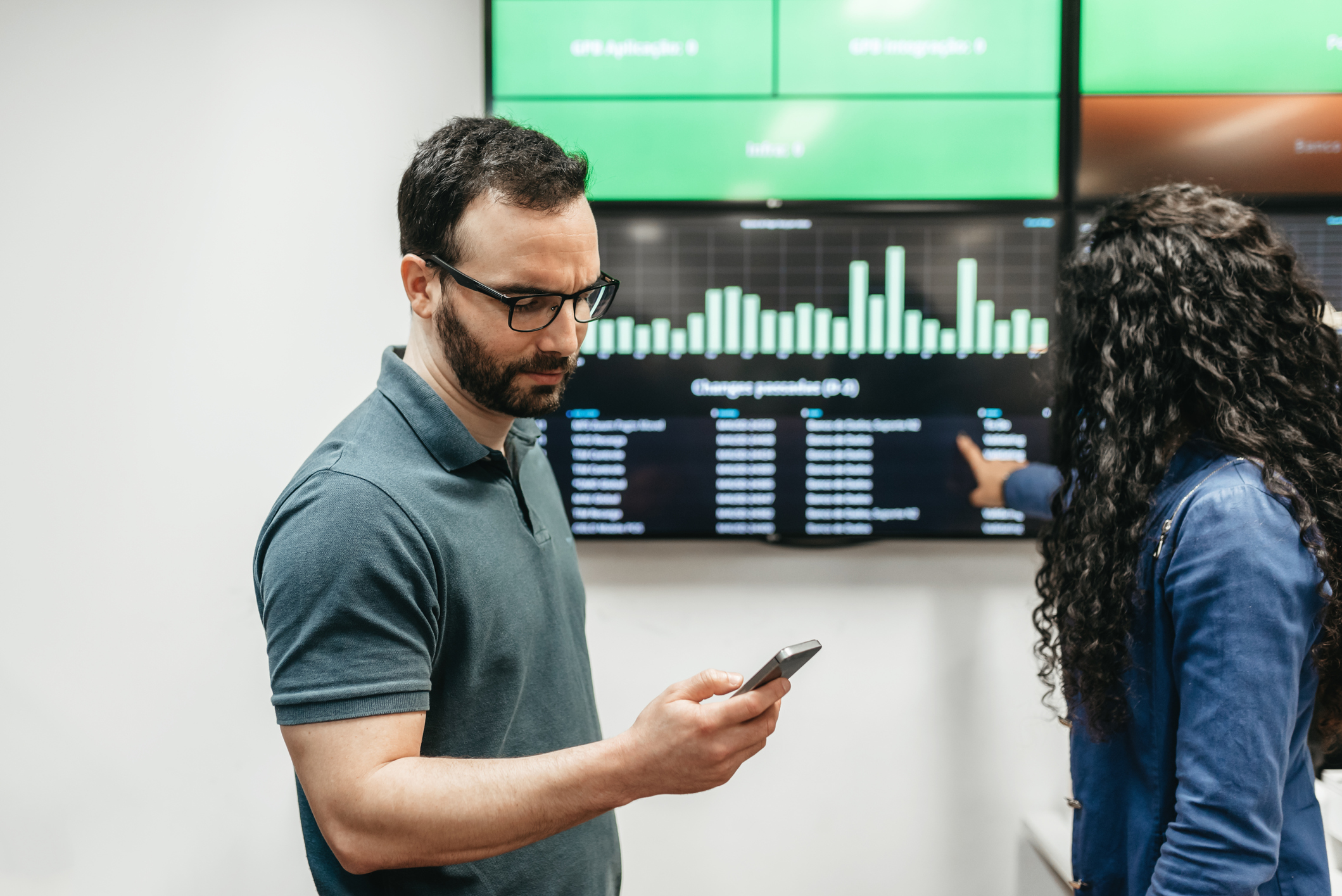 Instant signage
Unleash the full potential of your corporate communication!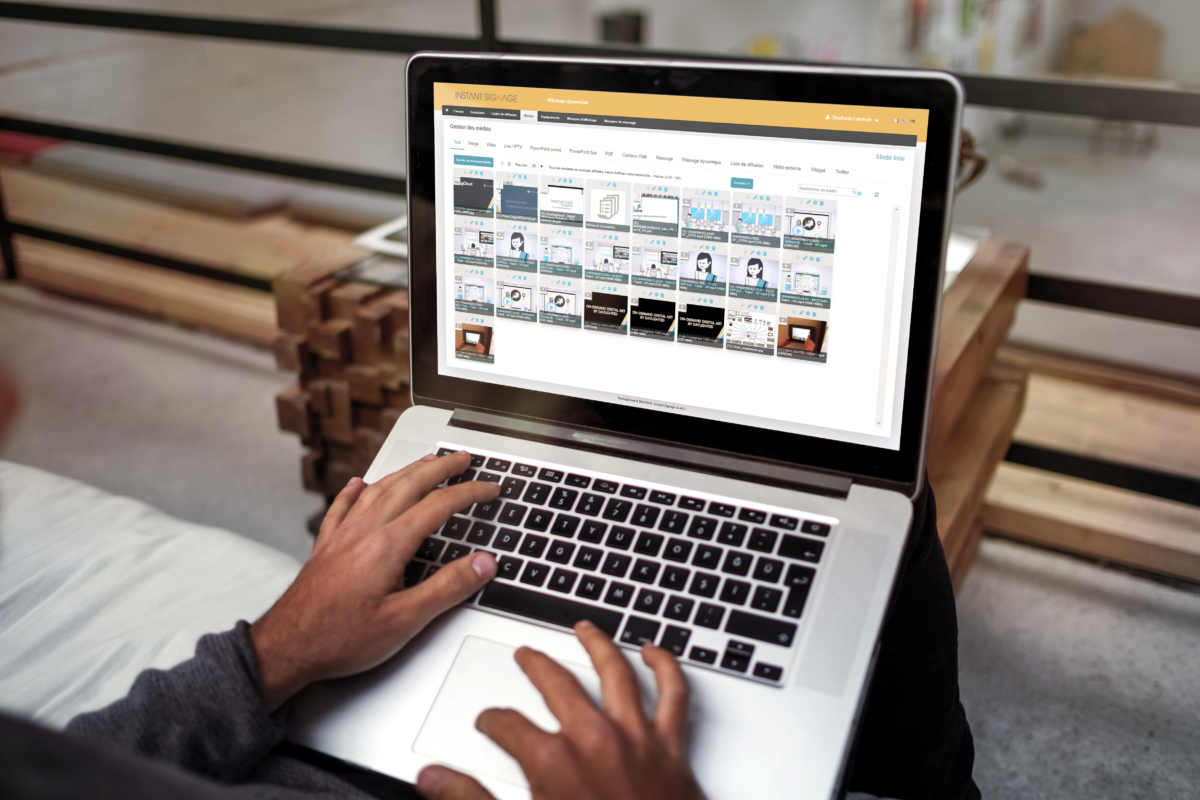 Images, videos, animated PowerPoint presentations, important web content, streams, tweets, live events, IPTV channels…
Whether it is for your employees or visiting customers, it is essential to always send them the right message at the right time.
Our Instant Signage web portal allows playlist creation and distribution control of all this content on any screen, including a RoomPad®, a SignPad or a GroomPad. With just a few clicks, your site administrators can supervise all your interactive equipment.
Easily import your content to convert it to HTML5.
Schedule your content at any time of the day.
Create your own broadcast templates.
Define mailing list options: multilingual, differentiated and/or common for all buildings, points of sale or floors…
Reuse your content on any website, intranet or CMS.
Modify your content and programming in real time via your broadcast screens.

Curious to find out what we can do for you?
Discover what SharingCloud can do for your organisation. Put SharingCloud to the test!
REQUEST A DEMO
Benefits of Instant Signage
Multimedia
An import that supports all media formats
Content management
Intuitive creation and programming of your mailing lists
Broadcast management
Centralised management of all your distribution points from a single web portal
Multi formats
Broadcast on any type of screen in portrait or landscape mode
Seamless integration with your
everyday tools
Thanks to its open API, Instant Suite® features securely connect and integrate into your own applications, including mobile apps.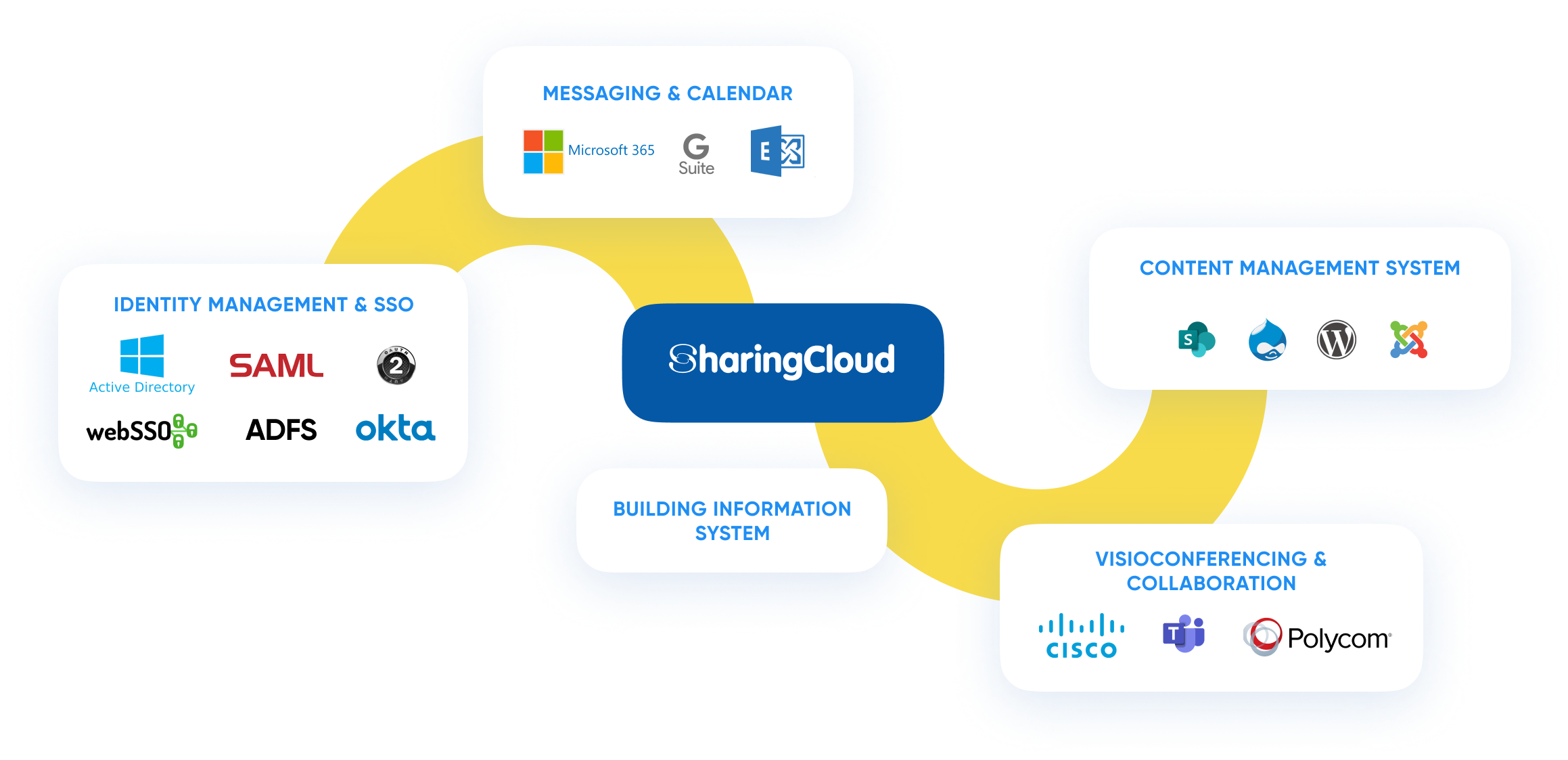 Discover the other solutions