Enhancing work experience with SharingCloud: Haworth case study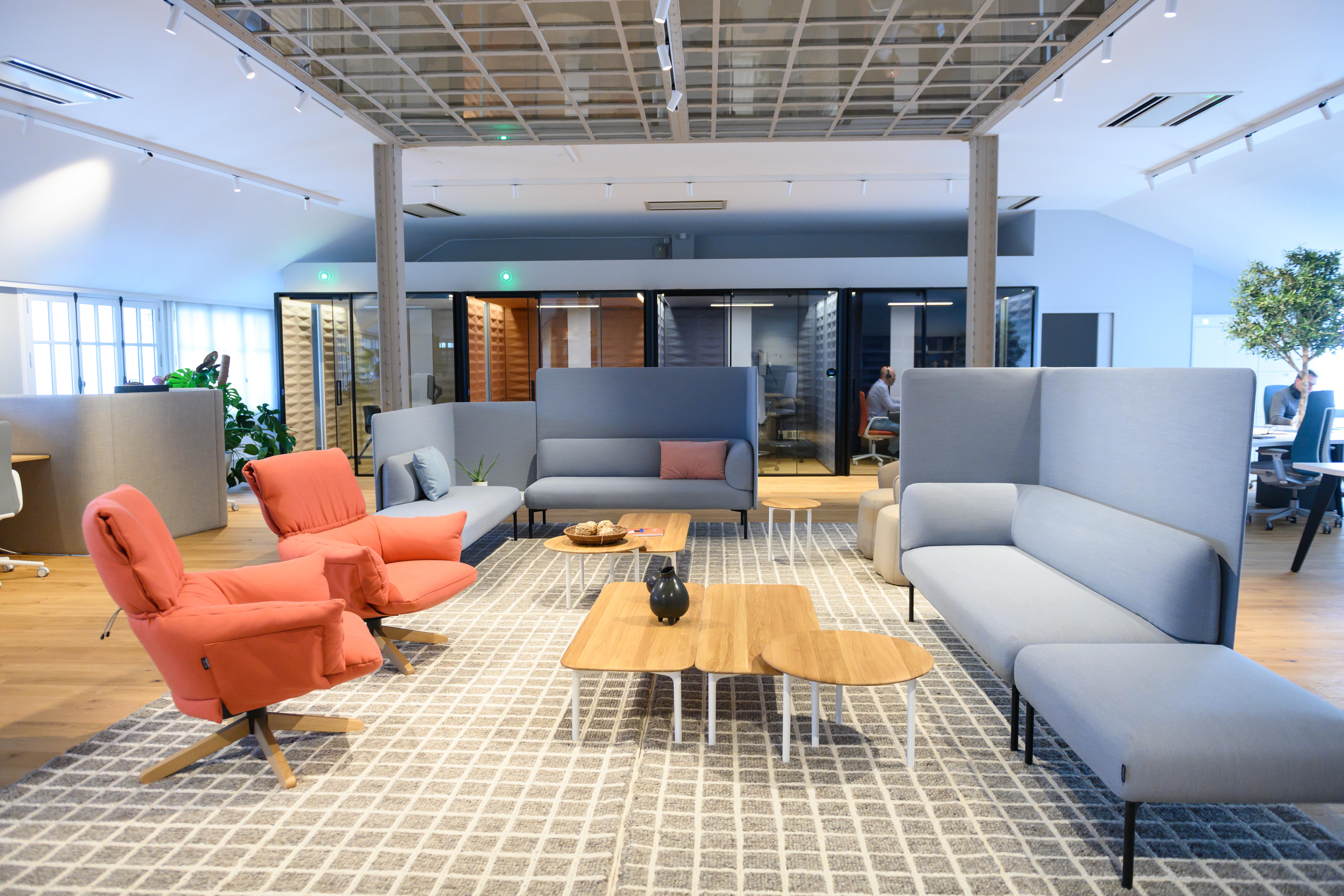 Companies are constantly looking for ways to make the most of their workspaces. Haworth, a world leader in corporate furniture, therefore turned to SharingCloud to revolutionize its practices.
Haworth: redefining the workspace
Haworth is much more than just a furniture manufacturer. It is a strategic partner that, through in-depth research into workspace trends, helps its clients understand their organizational culture and boost employee commitment. 
The challenge: transforming a complex showroom into a meeting place
Located in Paris, Haworth's showroom presented a major challenge. To support its complex infrastructure, the company was looking for a dynamic, scalable solution. The requirements were varied: centralizing room bookings, facilitating orientation and collaboration, clear communication about current and upcoming meetings. 
The SharingCloud solution: a complete transformation
SharingCloud provided Haworth with a tailor-made solution. Thanks to instant room booking solutions, digital signage and a customized mobile app, the office furniture manufacturer was able to get a real-time overview of the occupancy of its workspaces. This precise view made it possible to quickly geolocate unoccupied offices and convert them into functional meeting rooms. 
SharingCloud was able to provide solutions for intelligently managing office spaces, Smart Office and remote working. 
SharingCloud products: a panoply of innovations
To achieve these objectives, SharingCloud provided Haworth with a complete range of solutions: 
Instant Booking: Instant centralization of room bookings for smooth, efficient management of spaces, which simplifies meeting scheduling.

 

RoomPad: A display screen for instant management of workspace occupancy.

 

GroomPad: A multipurpose tool for finding your way around, booking spaces, providing information and communicating with employees and guests.

 

A signage system to display available desks, which optimizes space usage.

 

4Kast Player: the new solution that combines wireless projection from any computer or smartphone with digital signage.

 
Conclusion: a smart working future
Partnering with SharingCloud, Haworth succeeded in transforming its showroom into a smart, flexible space. This transformation reflects the ability of businesses to embrace innovation to enhance their working environments. Overall, the project between Haworth and SharingCloud highlights that the future of work is written through bold partnerships and smart solutions, paving the way for more efficient and inspiring workspaces. 
"We chose SharingCloud solutions because we were looking for a complete solution that was easy to integrate with our IT teams" – Pascal Hamonic, Sales Director, Haworth France