Instant Mobile
Through a customisable and multilingual smartphone app, take advantage of the key features of the SharingCloud Smart Office.
Instant Mobile
An evolving tool to support your employees in their mobility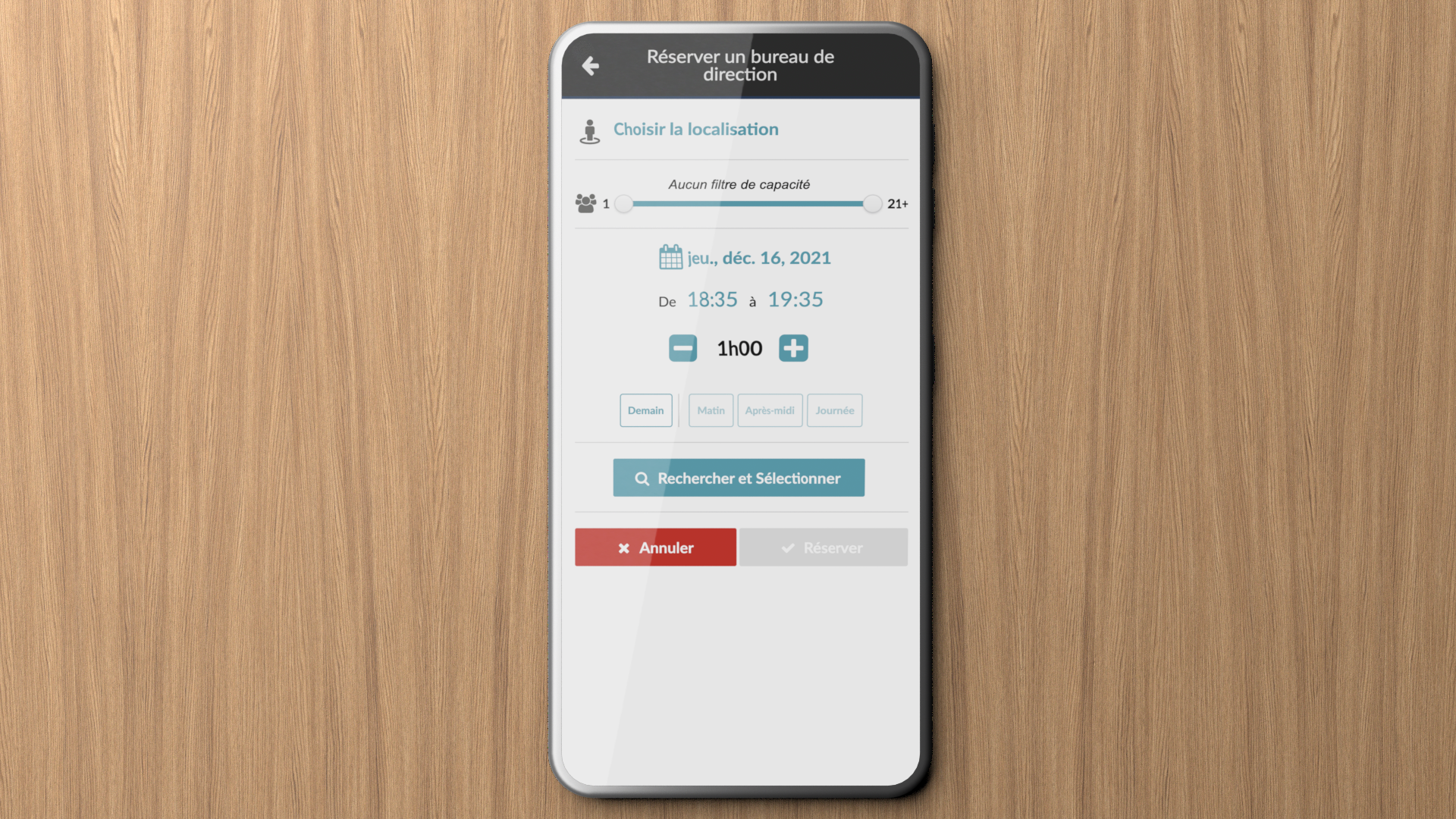 Instant Mobile room booking software has been designed to offer your employees more agility and flexibility in their daily management of the smart office.
Thanks to this smartphone room booking app, it is possible to access all the features of Instant Booking. Whether you need to find a room urgently, book one in advance, easily plan your day according to your colleagues' plans or even communicate your remote working status… Instant Mobile supports you throughout your day.
Keep an overview over time of your next room bookings.
Quickly find and book a free room. Make it a Teams meeting in one click!
Quickly find your favourite resources and speed up your future bookings.
Filter your room search according to your needs (reception capacity, location, computer equipment, etc.).
Take advantage of automatic geolocation to facilitate your research while offering interactive guidance for visitors.
Report any problems directly to facility management.
See your premises utilisation stats and improve company behaviours.
Notify users of an impromptu event (e.g. fire alarm) or planned in advance via Instant Booking
Benefits of Instant Mobile
Booking management
An overview of all my bookings
Meeting management
Quick setup of all your meetings
Problem solving
Simplified issue management
Geolocation
Relevant geolocation for your employees
Multilingual
A multilingual, multi-site app
How does Instant Mobile work?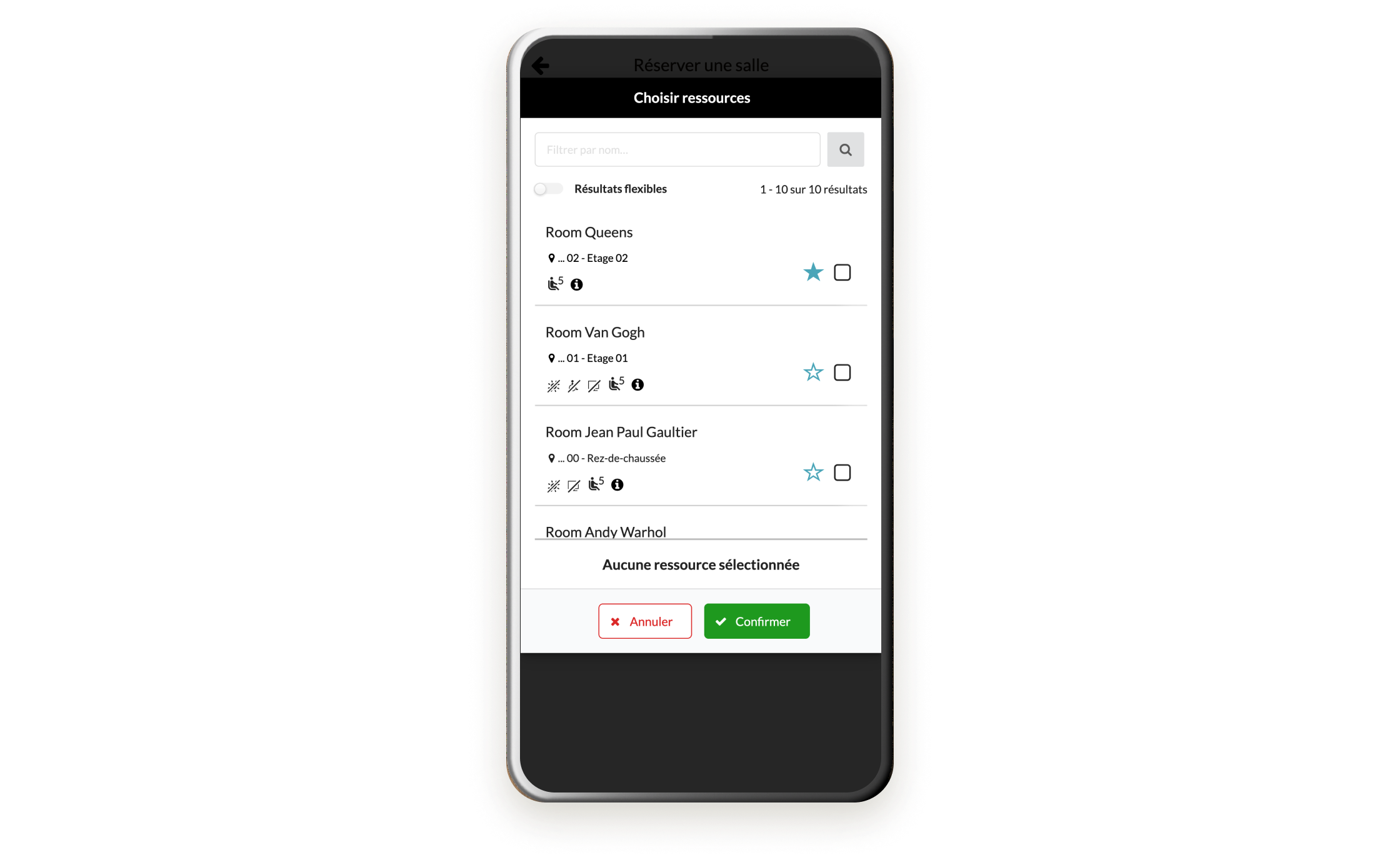 The option to set favourites
For even quicker bookings, you can add a room that you use regularly to your favourites. It will appear first in the results of your future searches.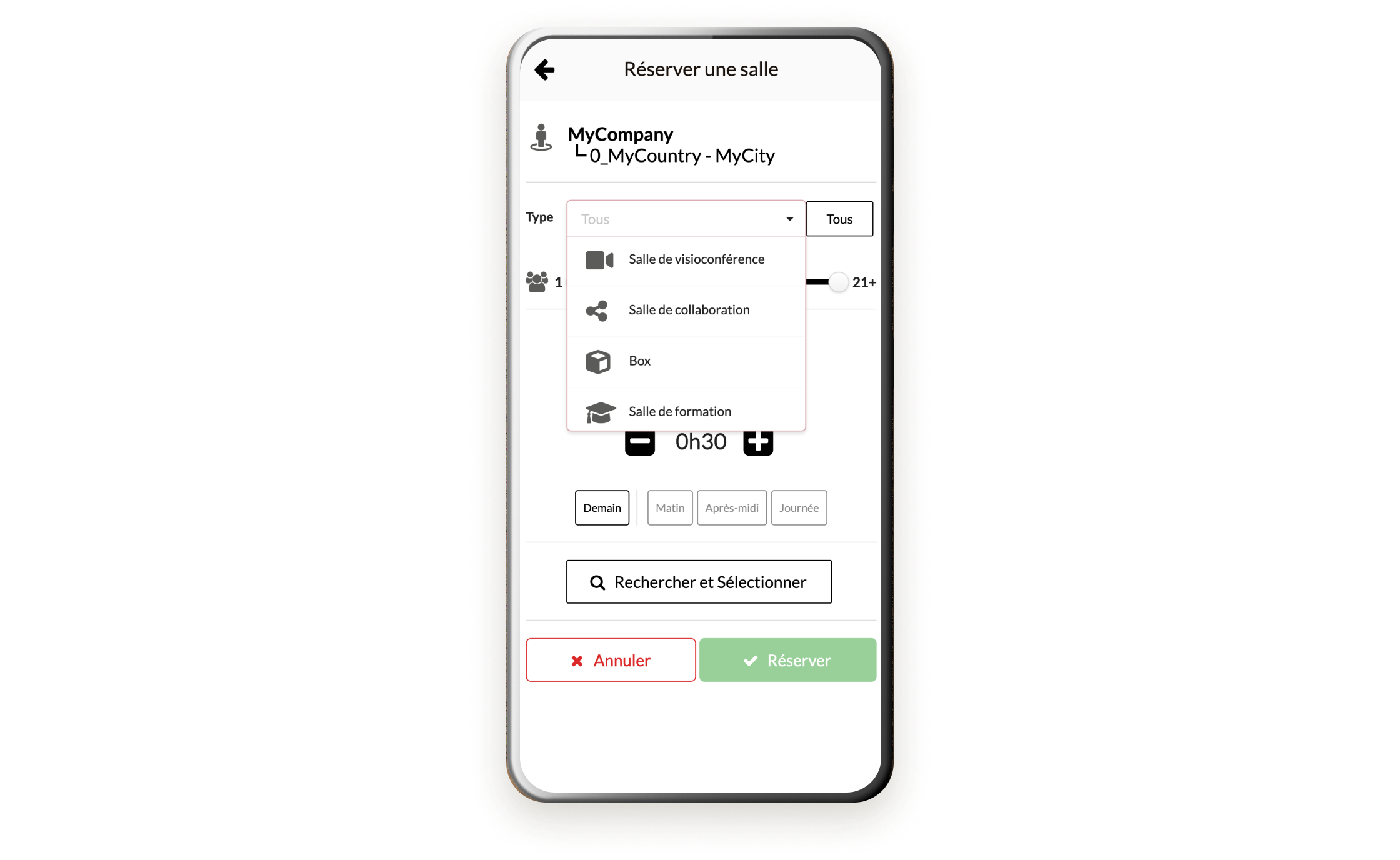 All your resources accessible via one app
Whether for a later date or on the go, it is possible to book any resources: closed offices, shared desks, auditorium, computer equipment, parking space, catering area, etc.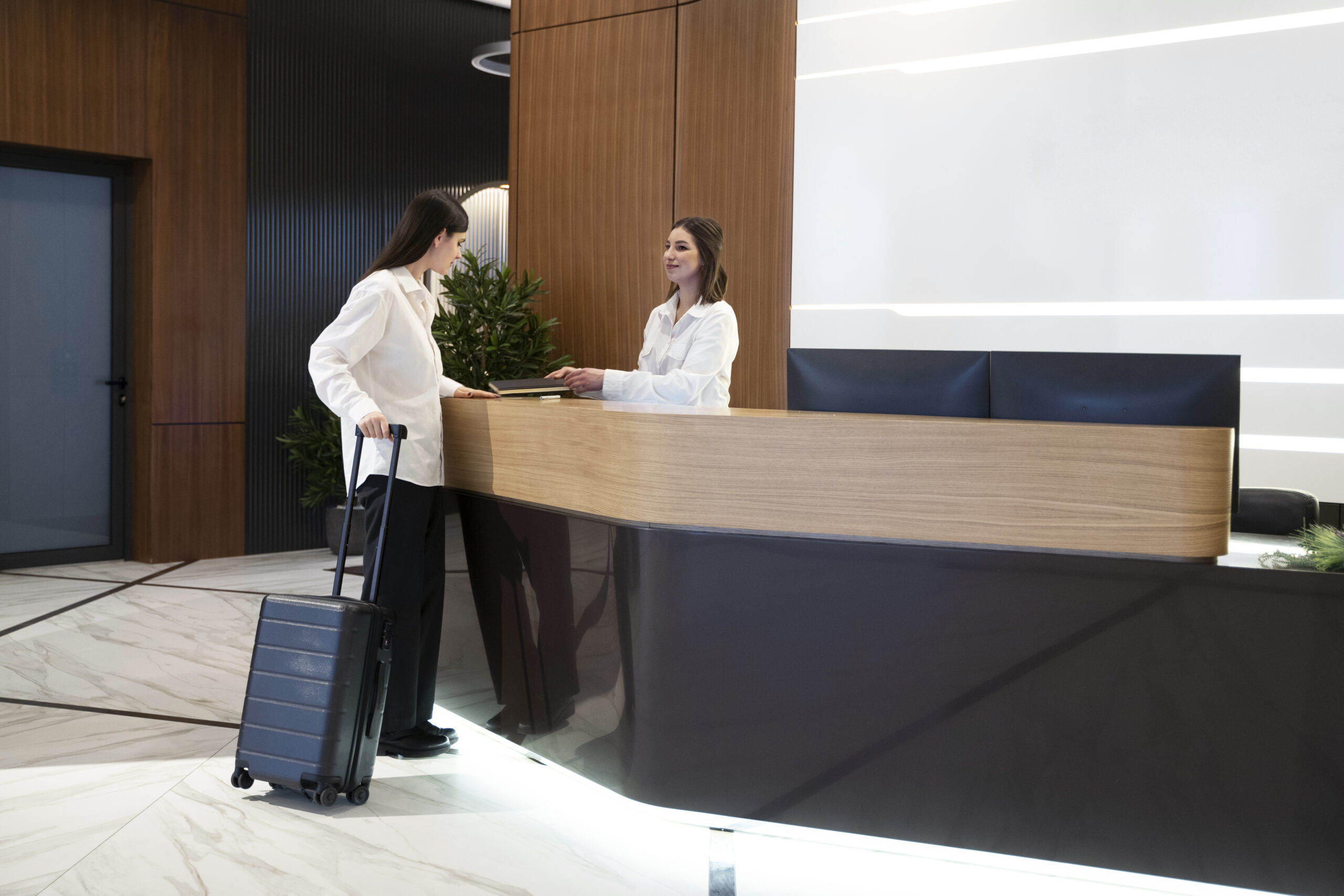 Simplified visitor addition
Visitor management is no longer a time-consuming activity – easily declare the arrival of a guest at your reception point.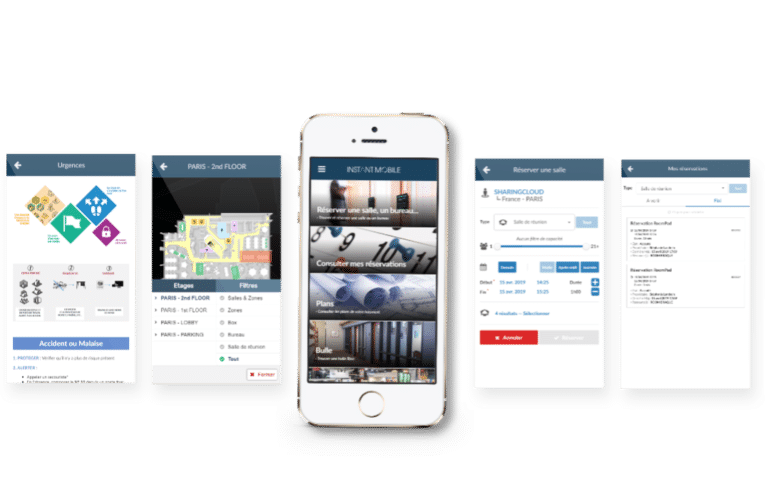 Smart notifications
By activating push notifications, you will receive alerts on your smartphone to ensure you don't miss any information relating to your organisation (booking reminders, information changes, addition of a participant, etc.).

Curious to find out what we can do for you?
Discover what SharingCloud can do for your organisation. Put SharingCloud to the test!
REQUEST A DEMO
Discover the other solutions
Seamless integration with your
everyday tools
Thanks to its open API, Instant Suite® features securely connect and integrate into your own applications, including mobile apps.