Instant TV
A complete platform to manage your IT system's videos.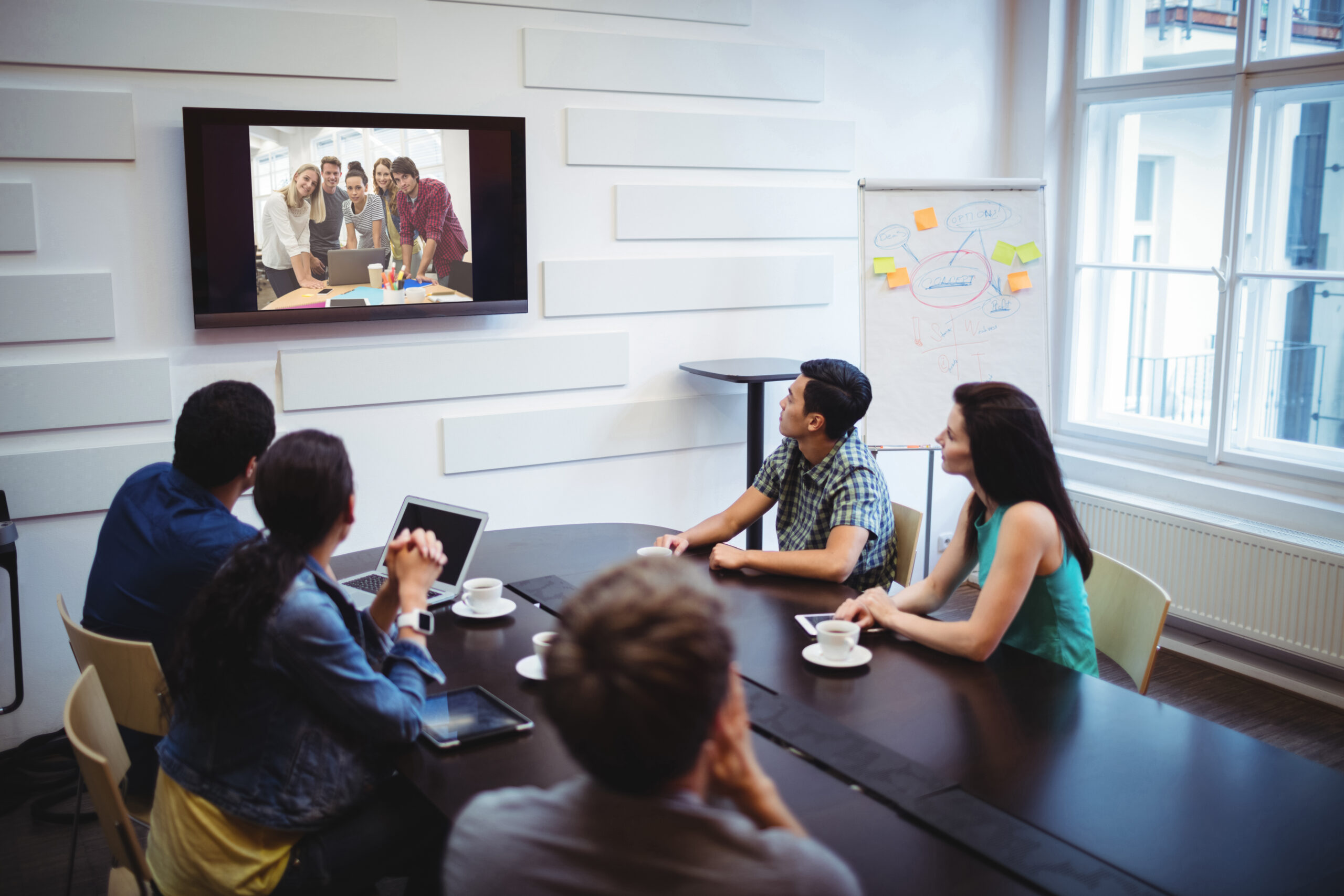 Instant TV
Live or on VOD, amplify the impact of your videos.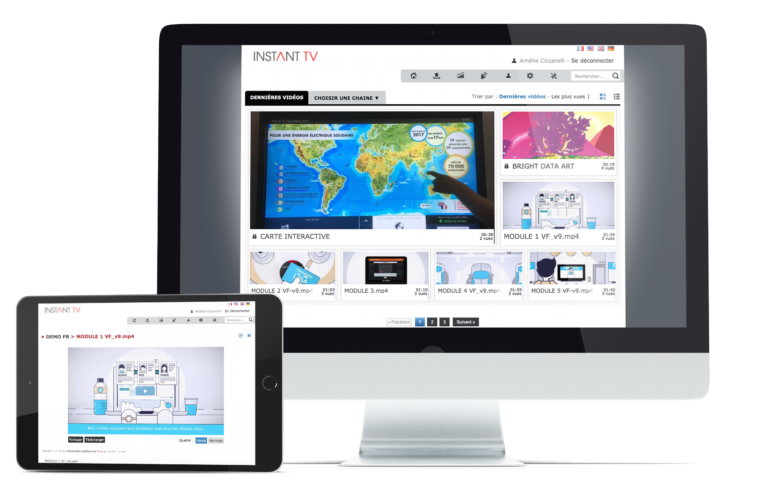 Publication, encoding in MP4, optimised distribution to workstations, management of channels and contribution rights… For the Communication departments of large groups, it is sometimes difficult to effectively manage the life cycle of video content.
The Instant TV platform facilitates this work by allowing you harness smart building technology to manage and view your different channels both on your Intranet, but also on all digital signage screens, such as RoomPad®, GroomPad, GuestPad and SignPad.
Automatically transcode all your videos in MP4 directly to Full HD 1080p and 4K
Publish a video live or on demand (VOD), open to all or with access rights
Distribute your content on any media: PC, Mac, smartphone or tablet
Access a host of statistics for each video, such as rating, number of views, shares, comments…
Benefits of Instant TV
Video Content
Seamless management of your VOD, live or pseudo live content
Improved experience
An optimal user experience for all media
Integration with tools
Full integration with your intranet and many content management systems
Statistics
Access to stats for each video

Curious to find out what we can do for you?
Discover what SharingCloud can do for your organisation. Put SharingCloud to the test!
REQUEST A DEMO
Seamless integration with your
everyday tools
Thanks to its open API, Instant Suite® features securely connect and integrate into your own applications, including mobile apps.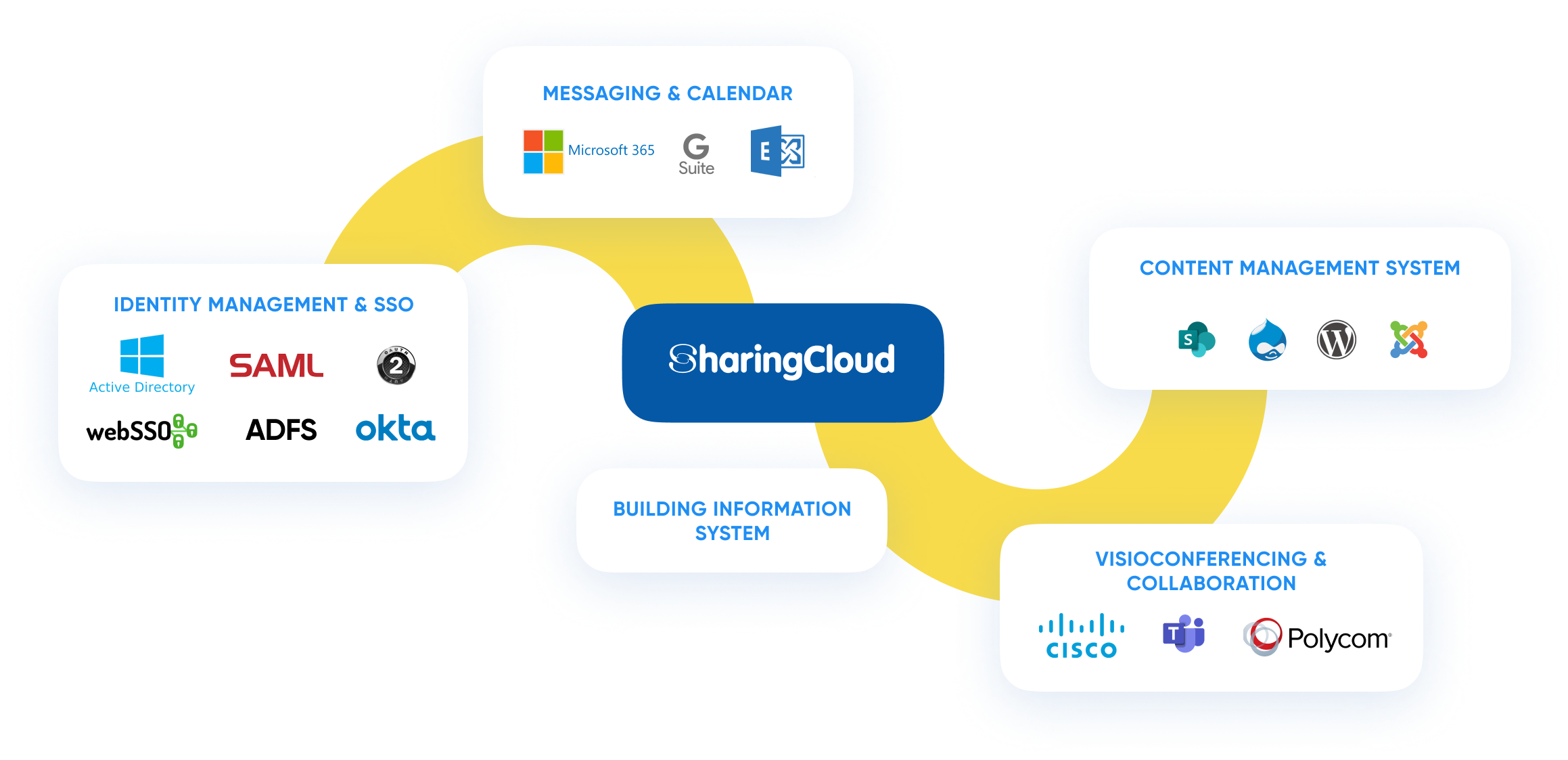 Discover the other solutions