Revolutionize your workspace: embrace Flex Office with SharingCloud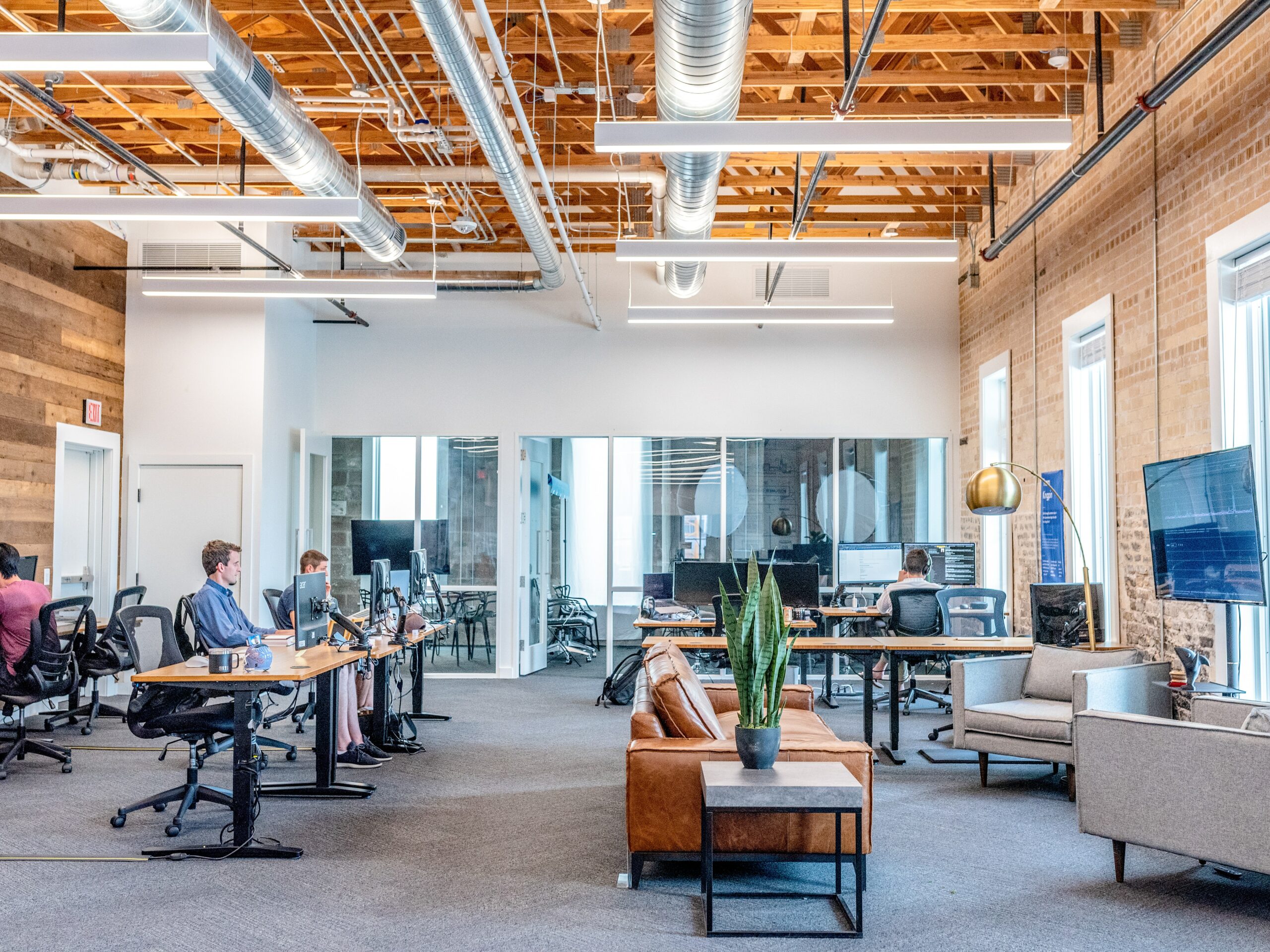 Flex Office is now a reality for many companies. This approach takes into account that not all staff are on site at the same time.
Flex Office offers a workspace perfectly adapted to the number of employees on site. It also responds to the need for diversified working modes depending on the tasks to complete by offering:
Private spaces for phone calls or meetings.
Gathering spaces for relaxing as a team.
This approach encourages collaboration, creativity, and efficiency.
Moreover, a survey conducted by ANDRH x BCG points out that efficient use of workspaces can reduce real-estate costs by over 42%.
However, without the support of a Smart Office expert, companies might end up with empty offices, leading to a depersonalization of their workspaces that have become nomadic. Find out how SharingCloud, Smart Office experts, guides companies through this transition and helps them make the most of the new Flex Office era.
SharingCloud: Smart Office pioneer
With its proven expertise, SharingCloud stands out as the Smart Office expert. We operate in over 30 countries and have partnerships with leading companies, our footprint in the industry is undeniable.
Our expertise is rooted in years of innovation and research to create solutions that transform the way we interact with our work environment.
Solutions for tailored support and a smooth transition
One of SharingCloud's strengths lies in our tailor-made approach to change management. Every company is unique, with its own needs and requirements. We work closely with our customers to understand their specific objectives and propose tailored solutions. For example, we set up POCs (Proofs Of Concept) that enable each company to test the solution under real-life conditions for a month.
SharingCloud offers a complete range of solutions designed to optimize the use of workspaces in Flex Office environments.
For a successful transition, thorough preparation for the implementation of Flex Office is essential. Here are SharingCloud's key steps:
Evaluate desk occupancy to properly size the future Flex Office space.
Discuss with teams in advance to create spaces that precisely meet employees' needs.
Set up work areas with different atmospheres, including individual workstations, phone booths, meeting rooms and relaxation areas. It's also essential to provide individual lockers for personal belongings and parcels.
Support the implementation of a workspace reservation system covering all employee needs.
Set up a workspace reservation system.
Each solution is integrated to ensure a smooth and efficient transition to Flex Office.
Flex Office: a collaborative experience
With SharingCloud, the Flex Office is more than just a reorganization of space. It's a collaborative experience that encourages communication and creativity within the company. Employees can easily connect, share ideas, and work together, wherever they are.
Companies are not only changing the layout of their premises, but also their culture of innovation and collaboration. According to the ANDRH x BCG survey, 60% of managers believe that the Flex Office is a factor in productivity and internal collaboration.
The future of work is flexible with SharingCloud
In a world where agility and efficiency are essential, Flex Office is the way forward. Thanks to SharingCloud, businesses can not only embrace this revolution, but they can also harness it. Find out how SharingCloud has transformed BDO's new headquarters and can revolutionize your way of working too!