SharingCloud reinvents BDO's offices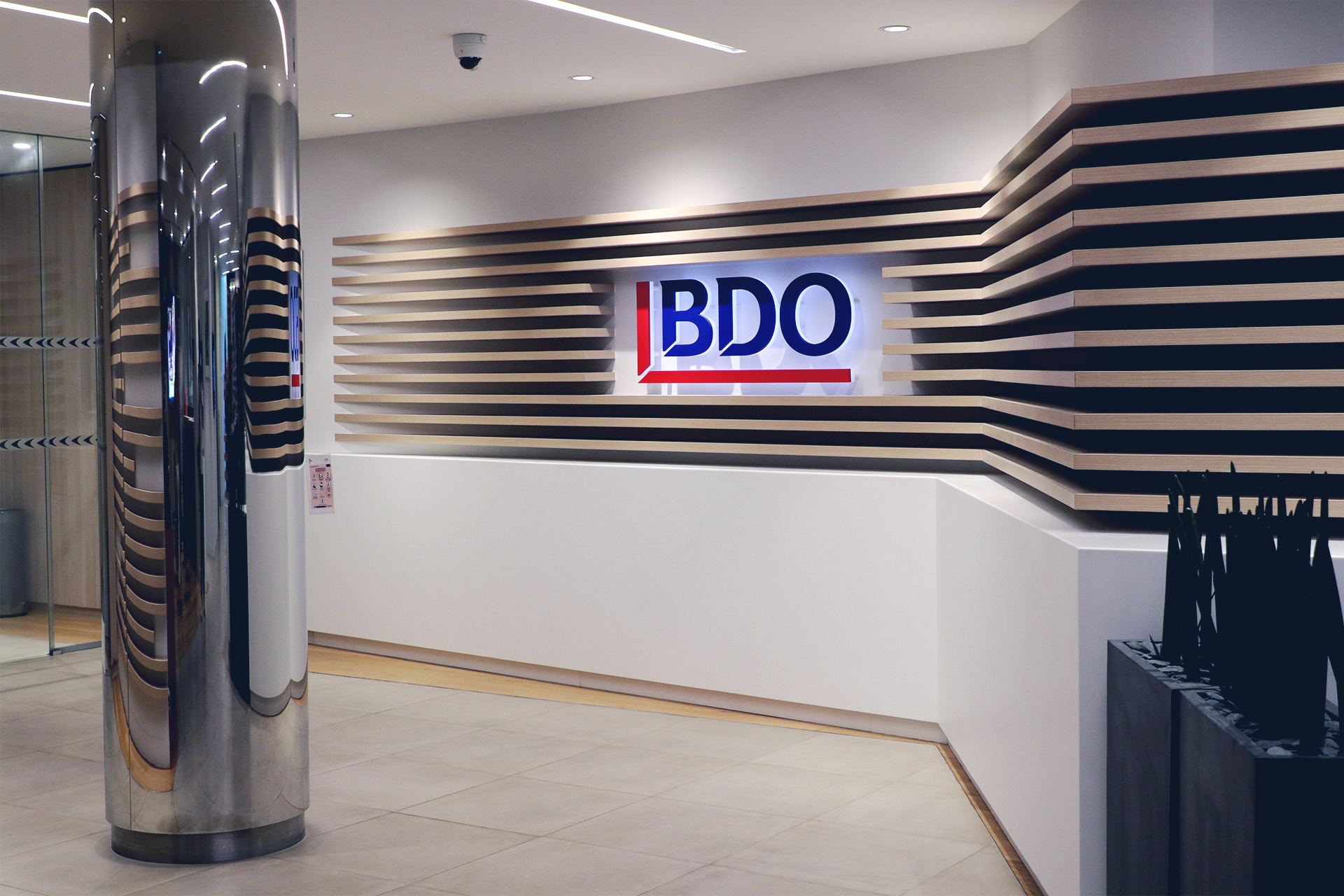 Find out how BDO, one of the world's leading audit and consulting firms, was able to centralize its Paris offices in new headquarters thanks to SharingCloud's innovative solutions.
New challenge
Facing the need to bring all its staff together in a new head office in the heart of Paris, BDO was confronted with a major challenge.
BDO's objective was to create a strong visual identity for the new headquarters,
with an emphasis on ergonomics and pleasant, functional workspaces for its teams.
To achieve this, BDO was looking for the latest technologies that would enhance the efficiency of its employees and address the specific issues associated with managing their workspace.
Our solutions
To meet these challenges, BDO chose to work with SharingCloud, leading expert in Smart Office solutions.
Thanks to SharingCloud's expertise, BDO was able to undertake an ambitious digital transformation project for its new head office. The collaboration began with a vibrant kick-off where objectives and expectations were clearly defined.
Instant

Booking

: a

simple and intuitive solution that covers all dimensions of Flex Office
The first step in the project was to choose the technologies best suited to the company's needs. First of all, BDO wanted to install a tool for managing collaborative spaces to facilitate
the work of its teams.
Instant Booking by SharingCloud was the solution! This tool centralizes all bookings and requests for meeting room services and is integrated directly into the usual corporate workflow (email, calendar, etc.).
It makes it easy to book, cancel and request equipment for a room.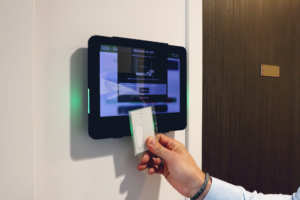 RoomPad

: a

screen to facilitate collaborative work for e

mployees
In addition, by means of the RoomPad tablet users can book a collaborative workspace on the fly or release it, as well as displaying its occupancy status and information about a meeting in progress.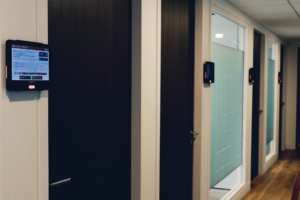 GoomPad

: a d

igital concierge at the service of Flex Office
It was then decided that employees should be able to book a meeting room upon arrival in
the lobby of the building.
This is how BDO came to equip the building with a GroomPad on which they can book a meeting room as soon as they arrive at the head office and find their way around the building.
It is also possible to insert a digital signage playlist for corporate communication when the screen is in standby mode.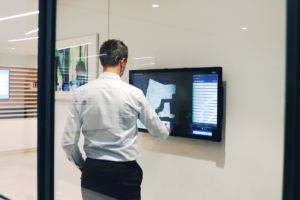 DeskTag

: c

ustom signage to optimize Flex Office management
SharingCloud's DeskTag solution has also enabled BDO to switch to a full Flex Office
system.
The DeskTag solution displays the occupancy status of bookable spaces, with check-in and check-out options. These e-ink labels are the low-tech solution and run on battery (5 years autonomy) without any wiring.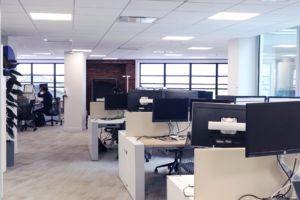 Instant

Mobile:

a

n application to support employees in their m

obility
SharingCloud's Instant Mobile app has also been adopted, providing intelligent management and a seamless Smart Office experience
for BDO employees to make the most of their new workplace. This application can be used to find an available room, book one in
advance, or schedule employees' presence and remote working days.
By implementing these innovative SharingCloud solutions, BDO has created a flexible working environment that enhances team efficiency. The open spaces contribute to collaboration between teams, while the phone boxes preserve the confidentiality of exchanges between employees and their clients.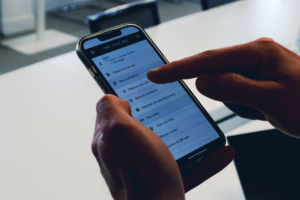 Result:

the benefits are manifold
Firstly, the Flex Office has enabled BDO to optimise the use of workspaces, by adapting the office layout to the specific needs of each team. Employees have been able to benefit from a dynamic and stimulating working environment, thereby promoting their productivity and well-being.
SharingCloud also offers its customers monitoring tools to measure the optimization of workspaces. Thanks to data collection and detailed analysis by Instant Metrics, it is now possible to supervise the use of a building's spaces and resources.
This advantageous system makes it possible to understand how workstations, meeting rooms and parking spaces are used.
BDO has been able to use the statistics and dashboards to conclude that the occupancy of meeting rooms and desks is perfectly optimized, with more than positive feedback from employees,
who appreciate the new technologies that have been put in place.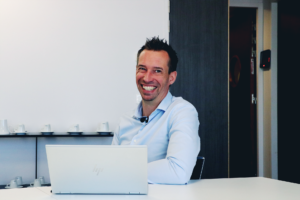 "SharingCloud has been able to provide us with a real product expertise, and their teams are always ready to listen and involve us in product developments. What we really appreciate is this close relationship with our partner" – Alexandre DESGRANGES Technical Director at BDO.