How to create a more attractive work environment?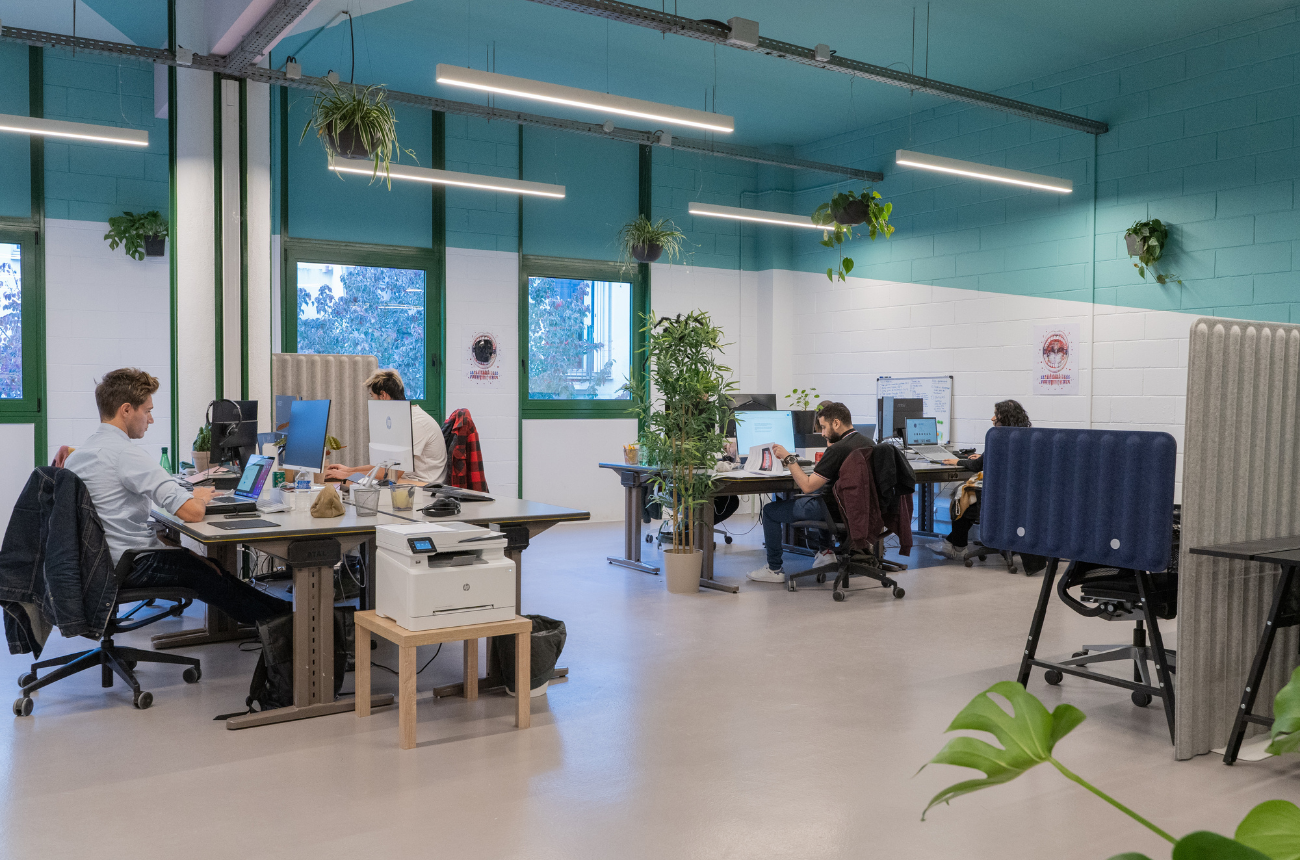 One of the common misconceptions about reorganising corporate space is that optimisation requires heavy construction work. Please be assured that there is no need to break down walls or build extensions. With Flex Office, you can adopt instead a modular approach and transform each space without having to invest in additional square metres. To succeed, it is essential not to limit this optimisation to open spaces. Reception area, relaxation area, meeting room… Each space must be designed to offer a new working experience to your employees.
From meeting rooms to agile meetings
The meeting room is indisputably one of the most important spaces in a company. It is used to discuss, exchange, debate, collaborate and make decisions. Both a meeting place and a creative space, the meeting room is a space for teamwork and cohesion. However, people's perception of meeting spaces is often limited to the physical layout of a space.
Besides, in the popular imagination, when people think of the meeting room of the future, they usually imagine a space with rollable 8K screens, Artificial Intelligence (AI) and holograms.
However, a good Smart Office policy does not consist in accumulating a whole heap of technological products without any consistency. Every space in your company must be transformable into a meeting room if you want to achieve agile meeting.
4Kast Player, the hardware that enhances the potential of your meetings
A few years ago, work in companies was mainly sedentary, individual and predictable, whereas nowadays with Smart Office, it tends to be collective, nomadic and more unpredictable. Workers thrive and are more creative in a dynamic and less formal environment. So why restrict their collaborations to specific locations?
Whether your employees are on site, at home or on the other side of the world, screens are central to every meeting. As a consequence, a meeting is not based on a location, but on a tool. With this in mind, SharingCloud offers two new meeting experiences for your employees with the 4Kast Player.
On the one hand, a seamless experience in and out of rooms which offers an enhanced use of meeting room screens by displaying all useful information about your meeting: agenda, objectives, remaining time to manage your meetings effectively.
On the other hand, Hybrid Signage, which allows companies to make full use of all screens in their common spaces.
This changes the dimensions of meetings, as they are no longer exclusively limited to a space and a time. A discussion in the cafeteria turns into a spontaneous brainstorming session? A quick meeting between two employees who happen to bump into each other in a hallway? The 4Kast Player is the 100% wireless solution that turns each of your screens into a collaborative space.
Click here to ask for more information!