Instant Contact
Instant Contact offers your employees a safe and healthy working environment.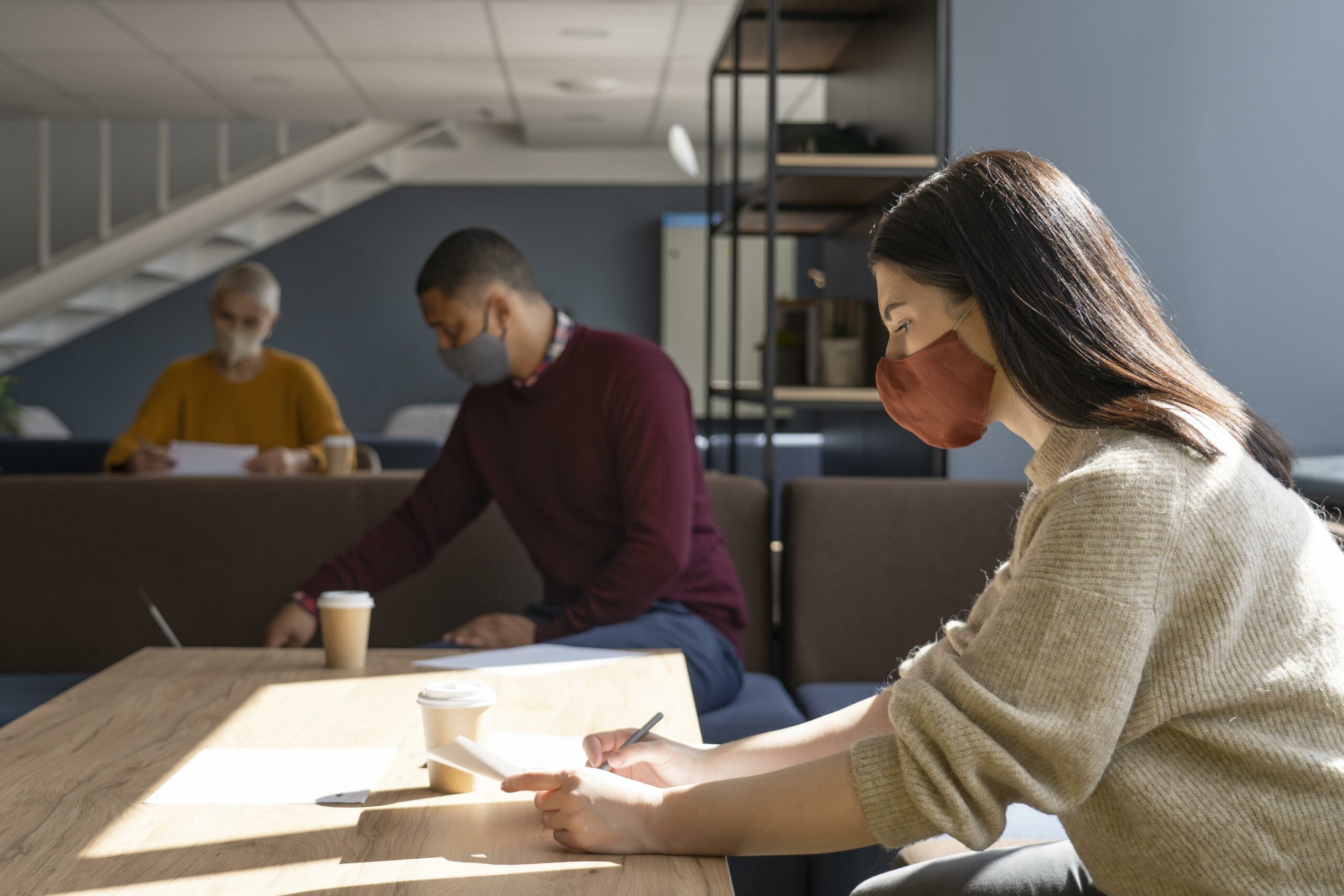 Instant Contact
A tool that protects your employees' health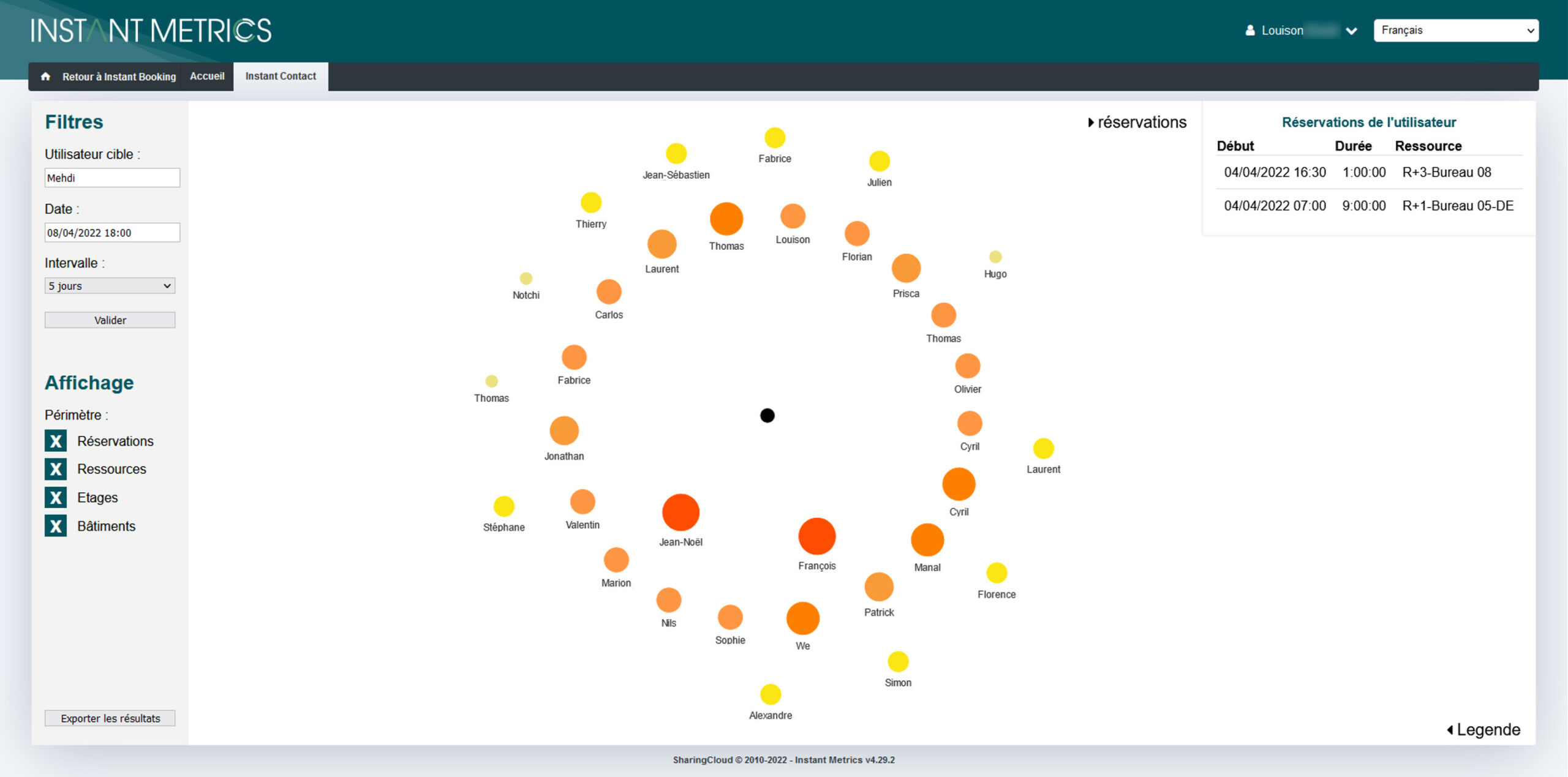 In the context of Covid-19, companies must consider smart office solutions to support the return to the office of their employees while encouraging them to respect infection control guidelines.
To break the chains of transmission of the virus, Instant Contact helps you to contact trace and alert all those who may have been exposed.
Analyse bookings made by Instant Booking users.
Determine proximity between bookings and their creators.
Filter your searches by user, date or reservation interval.
Display a map of potential contact cases.
Easily export your search results.

Curious to find out what we can do for you?
Discover what SharingCloud can do for your organisation. Put SharingCloud to the test!
REQUEST A DEMO
Benefits of Instant Contact
Identification
Rapid identification of 'contact cases'
Location
Intelligent proximity search to better locate them
Securing
Securing the health of your employees
Seamless integration with your everyday tools
Thanks to its open API, Instant Suite® features securely connect and integrate into your own applications, including mobile apps.